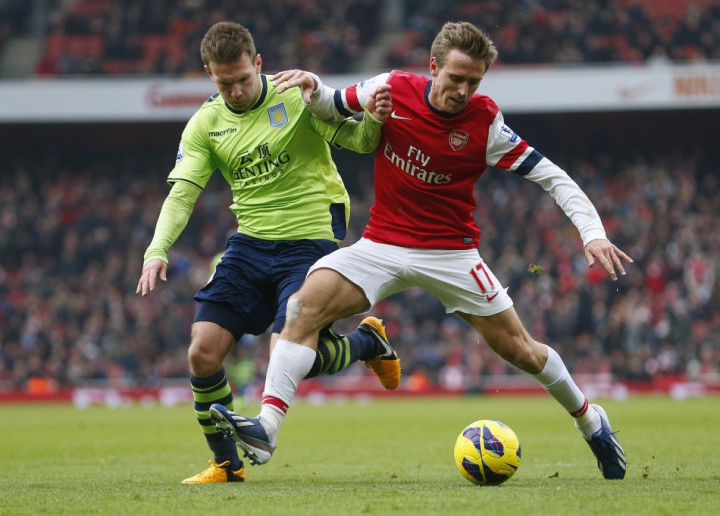 Arsenal left-back Nacho Monreal believes he has failed to prove his worth in the Premier League so far due to the lack of opportunities.
Arsene Wenger signed him in January 2013 for around £10m after the Spaniard proved to be a sensation at Malaga.
But Monreal has since struggled to convince the Arsenal manager that he deserves a place in the starting line-up.
With Kieran Gibbs ahead of him in Wenger's pecking order, the defender made just 13 Premier League starts last season, while losing his spot with Spain in the World Cup.
"For me it's difficult to play one game and then stay on the bench for the next four or five games. When you play every single game you feel much better, you are fitter, your focus is much better. And now I am playing so I am very happy," Monreal said to Arsenal's official website.
Nevertheless, the Spaniard has started this season with new hope after taking advantage of Gibbs' injury to secure a place in Wenger's starting 11.
"I feel very good and I feel so happy because I am here and playing very well," he said. "I only want to keep doing the same," he said.
"I am playing better [this season]. One difference is that now I am playing [regularly]. Last season I didn't play enough and I want to play every single game."
Meanwhile, Monreal revealed he is pleased with the business Arsenal conducted during the summer transfer window but he demands patience for the new arrivals to settle in.
"I think Arsenal has done a good job [in the transfer window] because now we have five or six new players who have a very good level. I'm happy with the club and Alexis, Ospina, Calum... we have a lot of hopes for them so I'm happy with the team," he said.
"I think we need a little bit more time because last summer a lot of players were playing in the World Cup and they came back late. We have signed four or five new players so maybe we need a little bit more time for the players to feel better and their fitness can feel better. I think in the next weeks the team will play better."
Furthermore, the Spaniard admits he is delighted about Calum Chambers' impressive start to the campaign.
"Calum has been a good surprise for me because I didn't meet him too much and also he's younger," the left-back told Arsenal Player. "He's played like he's played for a long time in the Premier League. He's a good player and an important player for us now and in the future."