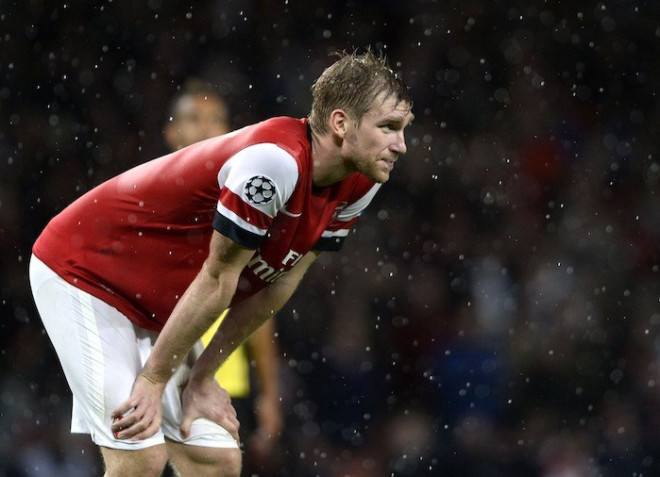 A Sky Sports News football correspondent has seemingly forgotten the 'F' word is not de rigeur on morning television.
Christopher Lymberopoulos was talking about Arsenal's 6'6" German defender Per Mertesacker when he said: "You call him the big f****** German".
The line was a reference to a chant Arsenal fans sing about the defender.
Lymberopoulos, who works for Sky Deutschland, was on Sky Sports News to talk about German players when he made the gaffe.
The show's two presenters, Mark Patterson and Hayley McQueen, apologised for the profanity but Lymberopoulos was heatd laughing and saying, "I'm German, sorry!"
Patterson ended the segment adding: "We must just apologise for any language you may have heard there in Christopher's answers."