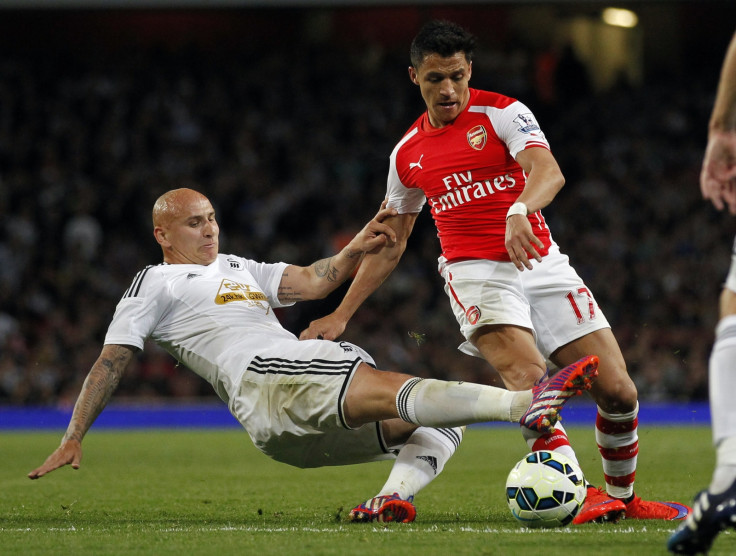 With three games remaining, Arsenal have an opportunity to break their streak of finishing fourth or third as they have done for the last nine seasons. As of 7:45pm last night (11 May) they looked more than able to achieve that goal and finish second. Then Swansea happened.
Swansea fought well, defended excellently and benefitted from goalkeeper Lukas Fabianski enjoying the greatest game of his career – no less in front of the fans who once called him Flappy-Handski. Football is a cruel game. They snuck a winner, only awarded due to goal-line technology and saw out their well-earned win, in process securing their first league double over the gunners.
It leaves Arsenal three points shy of second-placed Manchester City, with a game in hand. That game in hand is technically against Sunderland, but it might as well be against fourth place Manchester United, who are biting at Arsenal's heels.
On Sunday Arsenal return to Old Trafford in the hope of beating United at home for the second time after their fine 2-1 win in the FA Cup sixth round. Repeat that success and Arsenal will have to hope an in-form City slip, or that they can make up a nine-goal difference by routing the other two sides remaining for them – Sunderland (who are fighting for their own survival) and West Brom (who are safe and will hopefully be thinking about their summer holidays).
With an FA Cup final against Aston Villa looming the weekend following the end of the season, finishing second wouldn't seem to be our priority, and indeed it shouldn't be seen as something more important than lifting silverware for a second consecutive season.
That said, Arsenal should consider it an achievement of equal value, not in terms of its historical significance (second is still second, I wouldn't exactly want it added to the Emirates Stadium's roll of honour) but certainly in terms of the team's continued growth.
Since New Year's Day when Arsenal lost in calamitous style to Southampton, leading to Arsene Wenger dropping keeper Wojciech Szczęsny, the side has flourished. It hasn't been perfect – the losses to Tottenham and Monaco hurt a great deal – but our wins away at City and United and our confident display against Chelsea have helped instil a notion that this Arsenal side is gradually creeping toward title-challenging status.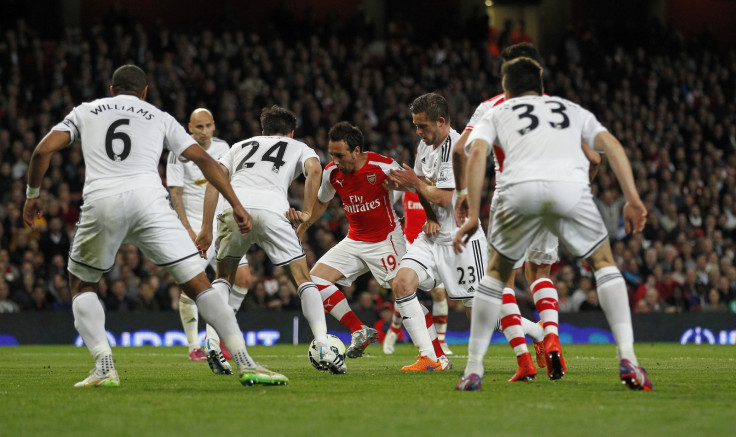 Arsenal fans know better than to get confident for the following season, but the signs are positive. Last night's defeat to Swansea however is a reminder that not everything is rosy. As great as he has been, Arsenal really need a world class keeper for David Ospina to be biting at the heels of. Wenger's decision to take first-choice striker Olivier Grioud off for Theo Walcott could also be seen as a sign that Giroud might not be our first choice after the summer transfer window. Or that Wenger is trying to once again keep Walcott at the club with the promise of a more central striking role.
Walcott could leave, and would need replacing with someone of similar pace. Arsenal need bolstering in the full back positions as well. Kieran Gibbs and Nacho Monreal (who to his credit has outperformed the expectations of many) have been jostling for the left-back position, but both could be improved upon with a new arrival.
On the right things are more assured, with Hector Bellerin proving a more-than-adequate replacement for last summer's arrival Mathieu Debuchy, who has spent most of the season injured. There's also Calum Chambers who can play there or centrally, where Arsenal brought in Gabriel Paulista in January to support stalwarts Laurent Koscielny and Per Mertesacker.
Clearly in midfield we have an abundance of talent. For Arsenal the defensive midfield position has been hard to fill for years, but Francis Coquelin has been sensational. He deserves his first-team run to continue, but should he fall by the wayside 30-year-olds Mikel Arteta and Mathieu Flamini can't be expected to fill the role for a sustained period with the same quality.
There's a lot for Arsenal to do in the summer and unlike previous seasons they won't end their season fearful that they won't have Champions League football to tempt the likes of Mesut Ozil and Alexis Sanchez to North London. We certainly will, but to finish second would be a true message of intent and a major confidence booster for the club going into the summer break.
Finishing fourth again would feel too much like déjà vu.