Arsenal had to start without Lucas Perez on the bench against Burnley as the forward suffered a slight knee injury in training. The Spaniard, who arrived from Deportivo La Coruna this summer, has made only one start this season, against Southampton, while coming off the bench against Hull City.
The Gunners have a host of injury problems already this season, with Olivier Giroud out with a toe problem, while Aaron Ramsey has still not recovered from a hamstring setback he picked up in the first game of the season against Liverpool. Danny Welbeck is out for the long term while Per Mertesacker is also expected to be back after the end of the year.
However, for a change, the Gunners have some luck in the form of Francis Coquelin, who suffered a knee injury against Chelsea, but is expected to be back after the international break. Wenger will be hoping that a two- week break will also be beneficial for the likes of Ramsey, Giroud and Perez, with a host of games coming up before the end of the month.
Meanwhile, the Gunners secured their fifth consecutive win in the league owing to a last-minute goal by Laurent Koscielny at Turf Moor. The win was fortuitous on many levels, with the ball hitting the Frenchman on his arm before going in, but was awarded by the referee. The victory takes them to within two points of the leaders Manchester City, who lost to Tottenham at White Hart Lane, ending their unbeaten run in the league.
Petr Cech, who made an excellent save in the second half, was not too concerned with the nature of the goal and insists that the three points were massive in the context of the game. The Czech Republic international returned to the starting line-up against Burnley after being kept out in the Champions League against Basel.
"This is the best way to mark his anniversary, with the win and a resilient performance," Cech told Arsenal's official website. "Burnley were brilliant and it was a very tough game. "Whoever touched it [for the goal], I don't really care! These are a vital three points.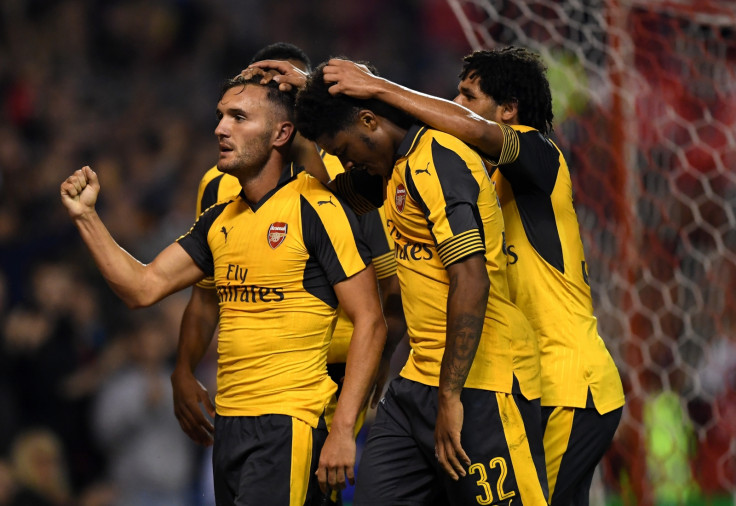 "It was a very difficult away game and we answered well to the way the game was played and we are obviously very pleased with three points. It's always good when you score in the last 20 or 30 seconds. I have to say that we probably deserved it because we put huge pressure on them and we kept going," he added.