Arsene Wenger believes that Laurent Koscielny is one of the best centre-backs in the world at the moment and reveals why the Frenchman was late in showing his true potential. The defender joined Arsenal in 2010 and initially struggled to adapt to the English game and put in consistent performances, but he has since established himself as the first choice for both club and country.
The 31-year-old defender is currently the captain of Arsenal and the manager believes that he is showing his true worth as a central defender. Koscielny has played in Ligue 1, Ligue 2 and 3 during his career and Wenger has pinpointed the lack of games in the top division as one of the reasons for the defender to doubt his true potential.
"He comes from a small city in the middle of France. And I think he did not believe for a long time in his potential. He was at Guingamp and didn't make it. They were in division two and then he went to Tours in division three," Wenger said, as quoted by the Mirror.
"Then to become an international player with France – it takes you a while to really believe in your true potential. He always behaved always a little bit,like, within himself. Now comes out of him what is in him. He got rid of that past. Is he as good as anyone around in that position? I think so," he added.
The France international has had a number of defensive partners during his six years at the club and his latest companion at the heart of Arsenal's defence is Shkodran Mustafi, who arrived from Valencia this summer. The duo have formed a strong partnership despite playing together in just five games and Wenger is confident that the Germany international can be a great defender for Arsenal in the years to come.
"Koscielny is the leader because he is captain but Mustafi looks like he is taking leadership as well at the back. What is surprising is how quickly he has integrated into the team at the back and how quickly they have formed a pair that works well together," the French manager, who is celebrating 20 years at Arsenal this week, said ahead of their clash against Burnley, as quoted on the official site.
"Mustafi is a player who is highly focused. On that front he is a typical German. He wants to do the job well every day and he speaks his mind. He is vocal in the dressing room. He is not a quiet guy who hides. He speaks out with his opinion and communicates a lot. Even when you isolate the pictures of the game and look at that he speaks a lot during the game.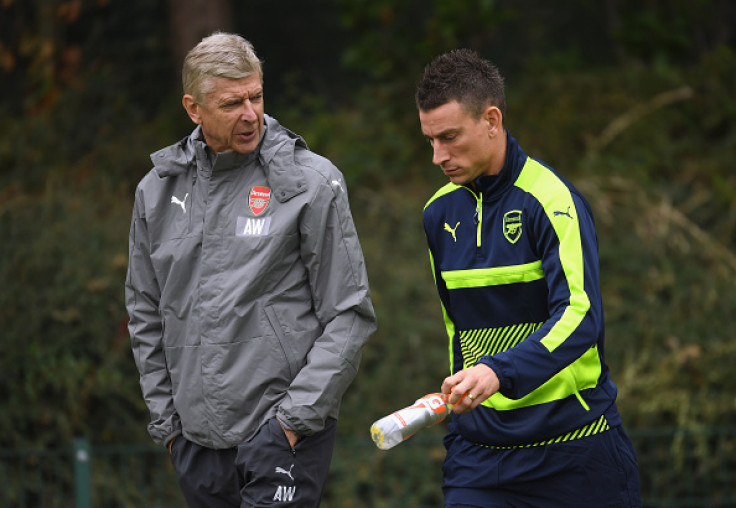 "He has the potential [to be a great defender for Arsenal], which is interesting at the moment. It it is a bit too early to say, you have to be cautious when a guy has played only three or four games," Wenger explained.
Arsenal are unbeaten in their last five games and are looking to make it five wins in a row in the Premier League when they travel to Turf Moor on Sunday (2 October). The Koscielny and Mustafi pairing will also be hoping to keep their third back-to-back clean sheet.