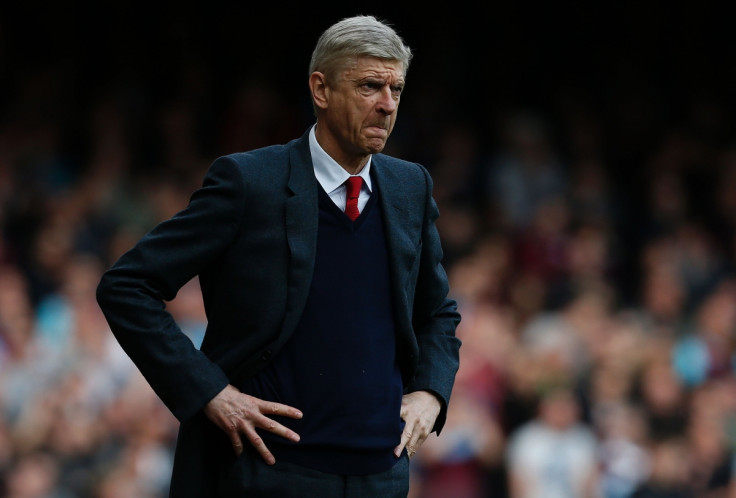 Arsenal legend Ian Wright reckons manager Arsene Wenger will likely leave the club in 2017. The club's former all-time leading goalscorer believes the Frenchman will end his time in charge of the Gunners at the conclusion of his current deal.
Wenger, 66, has come under renewed pressure in recent weeks, with the North London club failing to sustain a challenge for the Premier League title. Wright thinks next year would represent the ideal time for the manager and Arsenal to part ways.
"I think that it will run its natural course. In 2017 he will probably leave," the Highbury icon told BT Sport. "We saw another couple of banners [against West Ham]. When you see the season we've had – in the way that this season's gone – the fans and everybody will be disappointed."
Wright hailed the quality of Wenger's recent signings in the transfer market, but observed Arsenal still require defensive reinforcements in order to compete for trophies. "I don't think you can question the quality and ability of the players he's signed, but it's games like this where you need a bit more resilience," he said of Arsenal's perceived weakness.
"He's saying his problems are [in the defence], and I know Arsenal fans have been saying 'we need a centre-half' for many years. They've bought Gabriel – is he the answer? I'm not sure he is, so again at the centre of Arsenal's defence they've been weak."
An ever-increasing number of Arsenal fans have called for Wenger to be replaced in recent weeks, in large part due to his lack of activity in the transfer markets. The Gunners are currently 13 points behind Claudio Ranieri's table-topping Leicester City side in the Premier League and were recently eliminated from the Champions League by Barcelona.