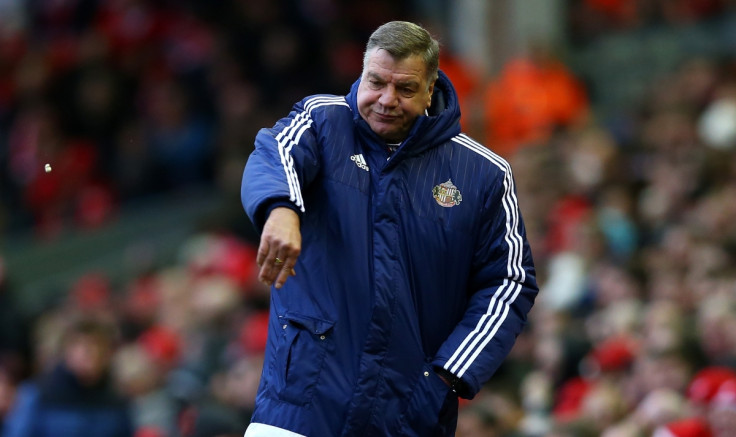 Sunderland manager Sam Allardyce has spoken out on Arsenal's failure to push for the title. The Gunners drew 3-3 against West Ham United at Upton Park, leaving them 10 points behind leaders Leicester City, who play Sunderland on Sunday, April 10.
The Gunners were top of the table in January but have since managed only four wins which has pulled them down in the title race. The latest draw leaves them two points ahead of fourth-placed Manchester City, who won 2-1 against West Bromwich Albion, and three points behind second placed Tottenham.
Allardyce, who has had his problems with Arsenal manager Arsene Wenger over the past few years during his time in Bolton and West Ham, insists that the north London club will never get a better opportunity to end their title drought since they were unbeaten an entire season in 2003/04. Chelsea, Manchester United and City have all struggled to find their form this season but the Gunners failed to capitalise and are set to enter the final six games of the campaign with another top four fight on the horizon.
"They won't get a better time to win the league than this season," Allardyce said, as quoted by the Mirror. "A normal season would have seen Leicester, having the season they've had, maybe finishing in the top four, which would have been miraculous. But they've had an opportunity that, without any doubt, Arsenal have missed. Leicester have taken it and Arsenal have lost it.
"We were all talking about, 'What a chance for Arsenal', with their squad, their players. They were going to take advantage of the Man City, Chelsea and Man United slip-ups and win the league. Up to now, Leicester have shown everybody how to do it," he added.