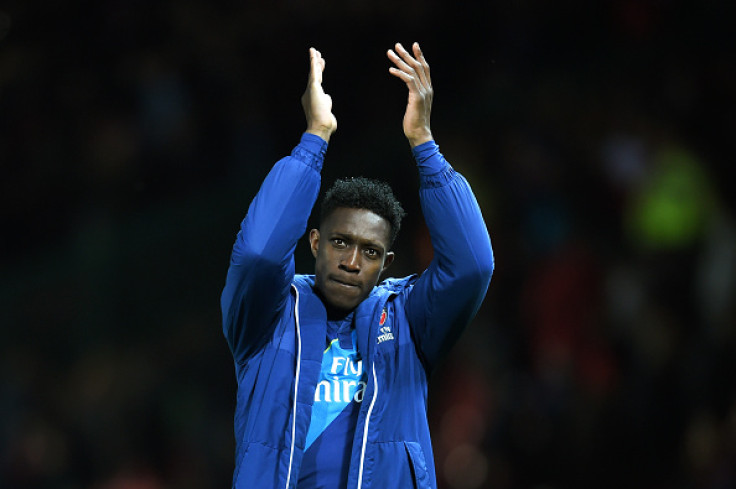 Arsenal are set to receive an injury boost as Danny Welbeck could make his first appearance for the Gunners in over nine months for the U21 side during their clash against Brighton and Hove Albion at the London Colney training ground. The England international suffered a knee injury during the north London club's 0-0 draw against Chelsea on 26 April and has not featured since.
According to the Daily Mail, the former Manchester United striker, who underwent surgery in September, will be given his first run out with the reserve side, to see the progress of his recovery following his return to first-team training last month. Despite Arsenal struggling to find the back of the net in their last three Premier League games, the striker will not be rushed back to the first-team.
Welbeck's return to action will be a big boost to Wenger ahead of a crucial month, as the striker will give the manager an added avenue in attack ahead of their clashes in the Premier League, Champions League and the FA Cup. The Gunners have fallen behind their title challengers in recent weeks and are currently in fourth place, five points behind leaders Leicester City.
The 25-year-old forward is unlikely to make a comeback to the first team immediately with Wenger admitting that it will be a gradual return to the main squad. Welbeck could take part in more than one U21 Premier League game, and could also be part of the reserves squad that travel to the Liberty Stadium to face the Swansea City U21's on 15 February.
"Danny Welbeck is stepping up his rehabilitation. We have to remember that he has not played since April 2015 and will need a game with the Under-21s, where we can monitor him and leave him free to play at his level of commitment. That looks to be very soon, maybe this week," Wenger said ahead of Arsenal's draw against Southampton, as quoted by the Daily Mail.