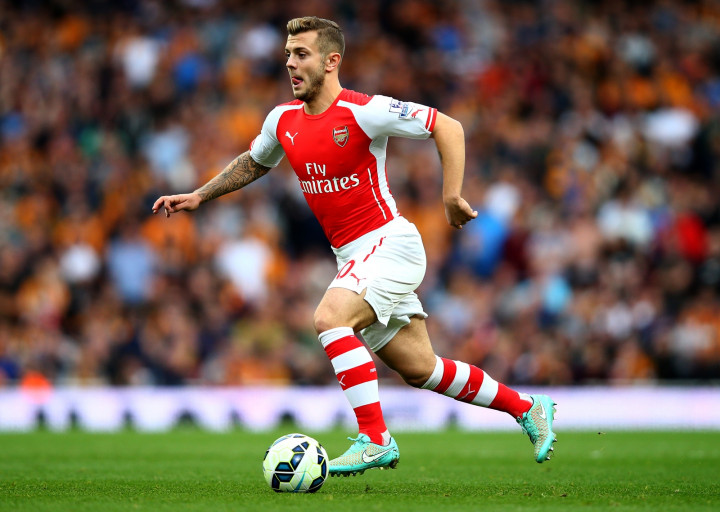 Arsenal manager Arsene Wenger has revealed Jack Wilshere is ready to return to action for the Premier League clash against Swansea on Sunday 9 November but Mikel Arteta will miss the game.
Wilshere missed the Premier League 3-0 victory over Burnley at the weekend, while he was also ruled out for the 3-3 draw against Anderlecht in the Champions League on Tuesday 4 November due to illness.
Meanwhile, Arteta was forced to leave the pitch during the game against the Belgian side after suffering an injury when Arsenal were 3-1 up.
Wenger revealed the Spaniard suffered a "hamstring strain" and should be back after the international break.
"Arteta will be out for Sunday. He has a mild hamstring strain and he will be out for a short period because it's a grade one. He should be back after the internationals," the boss said to Arsenal official website.
"Jack is alright, he is back in the squad for Sunday."
Meanwhile, Wenger said Olivier Giroud will be ready to return to training next week.
The France international has been unavailable since early September and after being forced to undergo tibia surgery, he was expected to be out until early 2015.
"Giroud joins in training next week," Wenger confirmed.
The manager also revealed centre-back Lauren Koscielny "has a little chance to be back after the international break".
While speaking about the long-term absentees, Wenger said: "Debuchy, Ospina and Ozil are progressing very well. But of course they are not available before or straight after the international break."