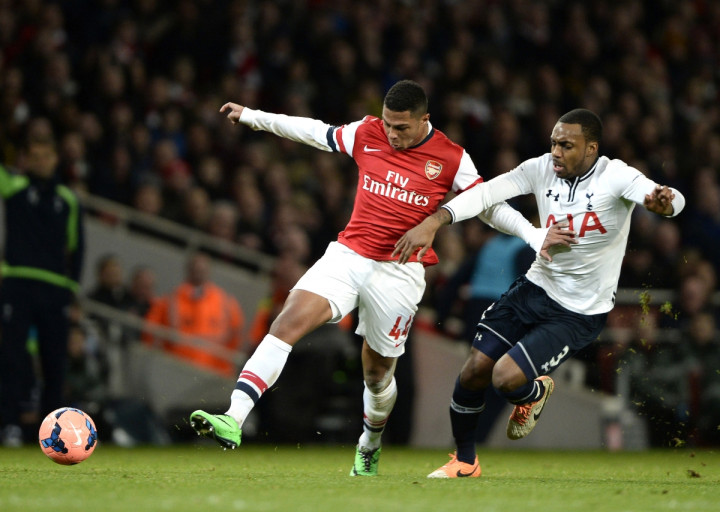 Arsenal midfielder Serge Gnabry has urged manager Arsene Wenger for a chance to establish himself into the first team after recovering from a knee injury that left him on the sidelines for six months.
The 19-year-old German player took advantage of Theo Walcott's injury during the last campaign to make his breakthrough into the first team.
However, Gnabry's development was hampered by a knee injury in the second part of last season and has been unable to play since the 1-1 draw against Manchester City in March.
The Arsenal starlet is yet to play a first-team game this season but, having recently returned to action with the Under-21 side, he is now looking forward to a chance under Wenger.
"I came here with a target of being a first-team player and I've achieved that so far. Now I've had a good season but I've been injured since the end of it. From now on I'm looking forward to giving my best this season and trying to get a few games under my belt to establish myself," Gnabry said to Arsenal's official website.
"I'm just coming back from my knee problem so I hope I'm in better shape than I was before. In training I try to improve, give my best and show that I'm ready to be involved again."
The German admits he has enjoyed a very tough six months on the sidelines but the injury helped him to mature and learn for the future.
He said: "It's very tough. It's the worst thing that can happen to you as a footballer. You have to learn from it in terms of discipline - you have to be resting as much as you can and not doing bad stuff that will effect your health. It's good for your mind as it makes you keep going and stay focused.
"I've been out for a long time now, which isn't easy to see players out there enjoying football and you aren't running.
"You have to take it as a learning curve and try and get into the best shape after you come back. I've learned a lot about my body, what exercises are good for me, what exercises are bad for me.
"When you watch games you see more than you do when you're on the pitch, so I've learned a lot from that. I try to stay positive most of the time - it's part of our job. It's not the best part but it's there."
Gnabry scored his first goal for Arsenal during last season's game against Swansea and could make his return against the Welsh team as the Gunners will visit them on Sunday 9 November.
"It's amazing [scoring my first goal]. It's everything you've dreamed of since you were a young boy," he said. "In that moment I was just very happy and I can't even remember what went through my head when I was celebrating. After you realise and I was very pleased to help the team."