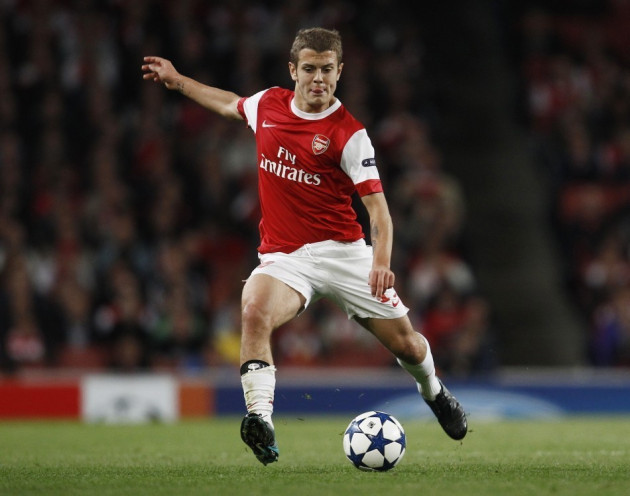 Jack Wilshere believes that Arsene Wenger should not carry all the blame for Arsenal's failure to win a trophy over the past eight years.
In an interview with the Daily Mail, Wilshere reveals how the players have to stand up and get the job done, something which has not always been the case over the past few years. As a result, the manager has been made to bear the brunt of the blame with fans calling for his head over his recent failings.
Wenger has revealed that he will assess his performance over the next few months and will only sign a new contract if he believes that he has done enough to warrant one. The Gunners have started the season well, having won their last seven games in all competitions and will face Swansea as they look to stretch their unbeaten run away from home to twelve games on the trot.
"No [On if Wenger is putting too much pressure on himself]. The players know it's time we did something as well. 'We don't pay too much attention to what the manager has said. Obviously we read it, see it on the news. But it's our job to concentrate on what we are doing and try to win something. We know where he is coming from, but there's no real time to stop and think about it when there are so many games," Wilshere said.
"The fact is, that setback against Aston Villa on the opening day aside, we have started the season pretty well. We're in a decent position, there's some confidence in the squad. We know we will create chances. The key is to reduce the opportunities we give the opposition to hurt us. We need to keep working on that discipline," he added.
Wilshere also muses on his performance against Barcelona in 2011 where his potential as a world beater was seen. The 21-year-old put in a massive shift in both the legs and bossed the midfield with the likes of Andres Iniesta and Xavi Hernandez in it.
"I think my first touch was good. I took the ball from Clichy and went past Xavi. That was alright. But it all happened so fast. I remember walking back after Arshavin scored. It was the first chance I had to really start taking it in. At the end I swapped shirts with Xavi and I got Cesc to get me Messi's shirt as well. Afterwards I tweeted the picture," Wilshere concluded.