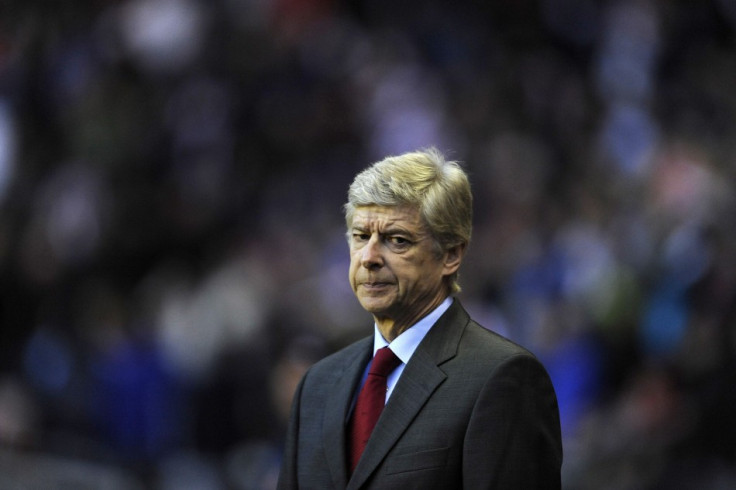 While Arsenal transfer news seems to be all about Lukas Podolski of late, Arsene Wenger hasn't forgotten about young up-front signing Joel Campbell, and the Gunners manager still hoping to bring him to England if reports are to be believed.
The Daily Express is claiming that Wenger hopes to get Campbell a working visa at the end of the season to allow him make a long-awaited move to England, after the 19 year old spent the last season on loan in France.
And Campbell, who has scored two goals in 18 appearances for Lorient, could be set to make a full-blown return to Arsenal if Wenger has his way.
After moving from Costa Rican side Saprissa in 2011 to make his debut with Arsenal, the youngster was refused a work permit and a loan spell was quickly organised with Lorient.
While the Gunners have a brilliant attacking force in Robin van Persie, the side are looking to build depth around the squad, and with Marouane Chamkh looking very likely to exit, and Gervinho still settling into life in England, Campbell would be a big help if injuries become a problem once again next season.
Podolski is still firmly on Arsenal's radar, but reports are circulating that the deal for the striker won't be announced as yet to avoid a revolt from the 26 year old's fans at Cologne.
Former Germany goalkeeper Toni Schumacher confirmed that Podolski will be leaving at the end of the season, and Arsenal look set to take on the star for a wage worth £100,000 per week.
"Yes, Luke [Podolski] is leaving us," he confirmed to Express.de.
"This is unfortunate, but too late to change. Our task will be to assist the youth to breed a new Podolski.
"We have to do it, to create more youth players to jump into the first team."