Arsenal legend Nigel Winterburn urges the club to spend big to compete with Barcelona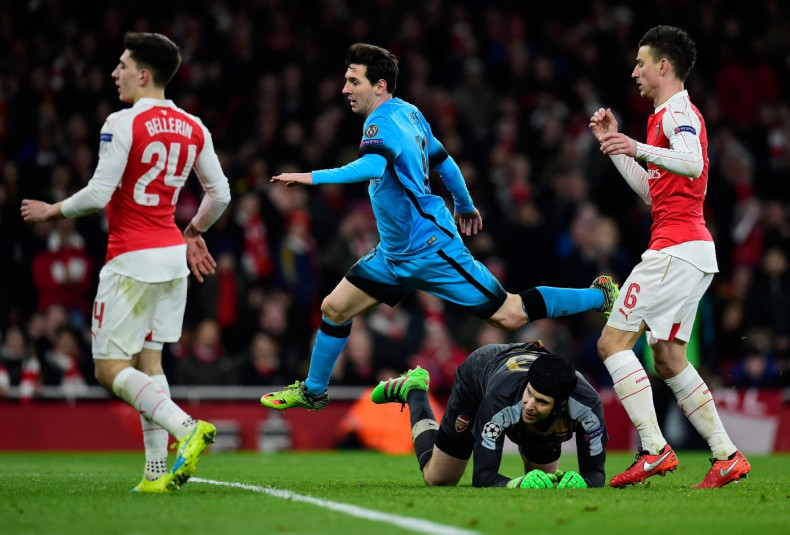 Arsenal legend Nigel Winterburn has warned the club they must spend big in order to win the Champions League. The Gunners stand on the cusp of being eliminated from the competition following their 2-0 loss to Barcelona at the Emirates Stadium last night (23 February).
Winterburn, 52, said manager Arsene Wenger will need to splash the cash in order to bridge the gap between his side and Europe's elite. "You could sense from Arsene Wenger's interview that he felt Arsenal had wasted an opportunity last night," he said, according to Sky Sports.
"It's easy to analyse after a game and say 'if we'd had a 20-goal-a-season striker, would he have taken those chances', [but] we just don't know that. They've come up short again in the last-16 so that says to Wenger he's going to have to look at that at the end of the season.
"If they are going to move on from where they are and really be considered as one of the favourites for the competition, they are going to have to improve the squad again and I think Wenger knows that."
In the more immediate future, however, Winterburn encouraged Arsenal fans to focus on their FA Cup and Premier League efforts over the coming months.
"At this moment in time, what Wenger needs is the support of all the supporters because they have a huge 12 games coming up in the league and they are still in the FA Cup," the former Arsenal star said. "Then we can really analyse where Arsenal came up short in the Champions League."