Arsenal Legend Reveals Personal Paul Scholes Ambition
Arsenal hero revels in Manchester United legend's shock return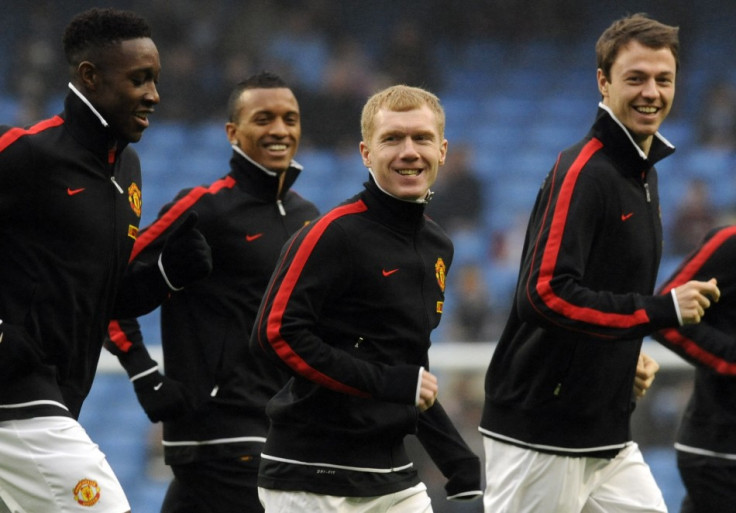 Arsenal legend Ian Wright admits he would dearly love to interview the notoriously shy Manchester United icon Paul Scholes; such is his admiration for the evergreen midfielder.
Manchester United shocked the football world when on Sunday Sir Alex Ferguson named Scholes as one of his substitutes for the Manchester derby, having successfully coerced the 37-year-old out of retirement.
While some believe the move illustrates Manchester United's inability to compete in the transfer market as the major reason behind Scholes' return, the aforementioned Arsenal hero, who was an England teammate of the Old Trafford playmaker's, suggests it is great to see one of the all-time greats, alongside Thierry Henry, back in the Premier League.
Wright believes it is a measure of the Manchester United legend's appetite for football and lasting quality that he has made the decision to return to Old Trafford, and the footballer turned broadcaster intimates he would do anything to play one final game at his beloved Arsenal.
"There was a famous Manchester United T-shirt with a picture of Scholes and the words 'Get up, go to work, play the game, get showered, go home'." The Arsenal legend explained to The Sun.
"That sums him (Paul Scholes) up in a nutshell and it's an ambition of mine to do a radio interview with him."
He continued: "Some have asked me if I think Scholes and Henry's decisions will lead to others who have packed in playing coming out of retirement.
"I don't think that will happen but it wouldn't surprise me if it makes a few who were considering hanging up their boots think again."
The Arsenal hero concluded: "Sadly, I can't even have a kickabout these days because of my ankle. My game was all about twisting and turning. That's why, when I look at players these days, I think, 'You're so lucky, you should relish every second'.
"Scholesy clearly does and it's great to see such a special player again."
The Manchester United hero retired at the end of last season having won ten Premier League titles, three FA Cups, and two European Cups. Scholes made his debut on September 21 1994, and has since amassed 677 appearances for the club.
© Copyright IBTimes 2023. All rights reserved.