Arsenal and Liverpool Target Marco Reus Set to Join Atletico Madrid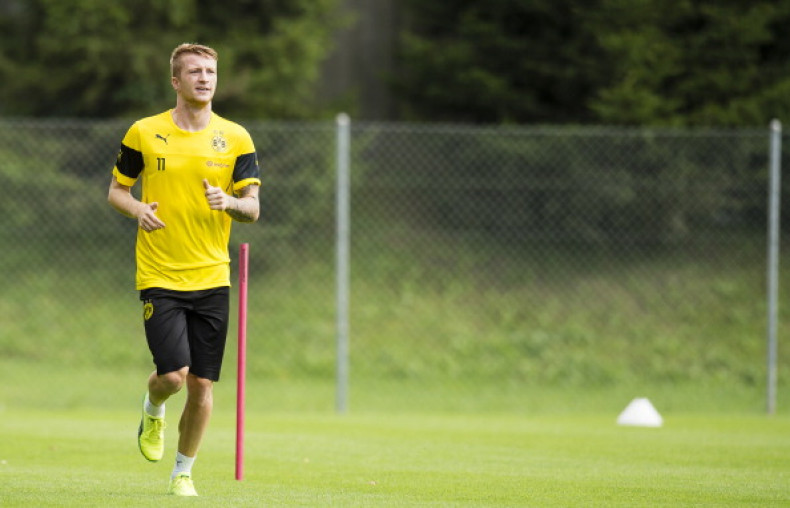 The Premier League giants have suffered a massive setback in their pursuit of Borussia Dortmund winger Marco Reus after reports in Spain claimed the coveted German international is set to move to Atletico Madrid for around £25m.
The 25-year-old offensive midfielder has long been linked with a move to the Premier League in recent months, with Manchester United, Liverpool and Arsenal all monitoring the talented midfielder.
Rumours about his move away from Dortmund increased in recent weeks after it was revealed that the Germans have a bargain buy-out clause of around just €25m (£20m).
Reports then said Dortmund have since desperately tried to increased his release clause and keeping him in their ranks by giving him a 30% pay rise to €6m (£4.8m) a year but after the player rejected their offer, reports in Spain claim they assumed his departure and accepted to negotiate the best deal possible.
Bayern Munich and all the Premier League giants have been linked with his services in recent weeks but according to Spanish reports the German international will finally join La Liga winners Atletico Madrid.
Prestigious radio station Cadena Cope revealed earlier this week the negotiations between Atletico and Dortmund were very advanced while now Terra has reported the deal is all but done – and may be official in the coming days.
According to the Spanish outlet, Atletico have agreed to pay €26m (£21m) plus €5m (£4m) on add-ons.
The Spanish club have eventually accepted to pay a little bit extra to his release clause in exchange for making the payment in several instalments rather than in one lump sum up front.
The La Liga winners already outbid Tottenham for French International Antoine Griezmann last month and now appear to have beated United, Liverpool and Arsenal in the battle for one of the most sought-after players around Europe.
Nevertheless, the German international has been a key role in Dortmund's successful resurgence in recent years - reaching the Champions League final on 2012-2013 - while last season he scored 16 Bundelisga goals and provided 13 assists as the German giants finished second to Bayern.