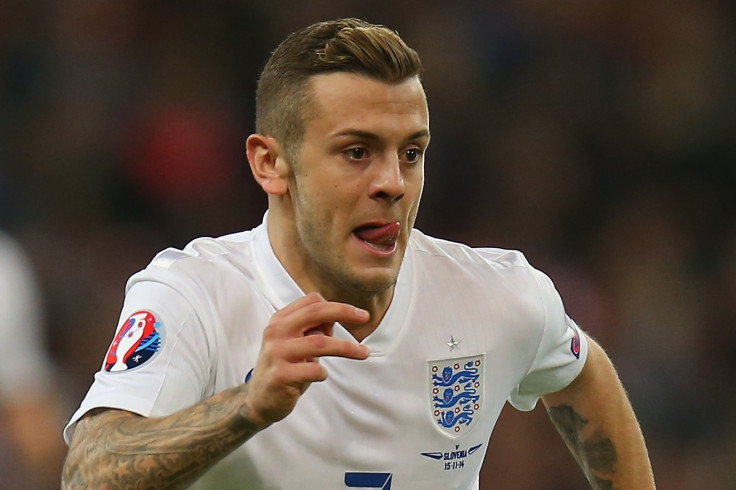 Arsenal are aware of photographs of midfielder Jack Wilshere holding a shisha pipe in a nightclub that have emerged on social media and are now looking into the incident.
The picture of Wilshere, 23, initially emerged on Instagram after the Gunners midfielder attended a club in London last week. The image was quickly removed, but was then reposted on Twitter where it has been shared countless times.
Wilshere, who is nearing his return from an ankle injury suffered in November's defeat to Manchester United, has previously been at the centre of two similar incidents.
The England international was photographed smoking a cigarette at a pool party while on holiday in Las Vegas following last year's World Cup, while he was also caught outside a night spot in November 2013.
Press Association Sport report Arsenal are investigating the latest case.
Following the summer incident, Wilshere was apologetic and vowed to 'move on' from the incident.
"The smoking? Of course I regret it. I have been seen before doing it. I said then I made a mistake and I have made a mistake again. People make mistakes.
"I am young and I will learn from it. I realise the consequences it has and the effect on kids growing up.
"I have kids myself and I don't want them growing up to think their dad smokes and it is okay for a footballer to smoke, because it's not.
"It is unacceptable and I will accept the consequences and I will move on."
Arsenal goalkeeper Wojciech Szczesny was at the centre of a similar dispute when he was caught smoking in the showers following his side's 2-0 defeat to Southampton on New Year's Day – a game in which the goalkeeper was at fault for both the opposition's goals.