Liverpool manager Brendan Rodgers has told Luis Suarez to re-think his desire to swap Anfield for Arsenal. The Reds' boss claims a move to the Emirates is not in the Uruguayan's best interests.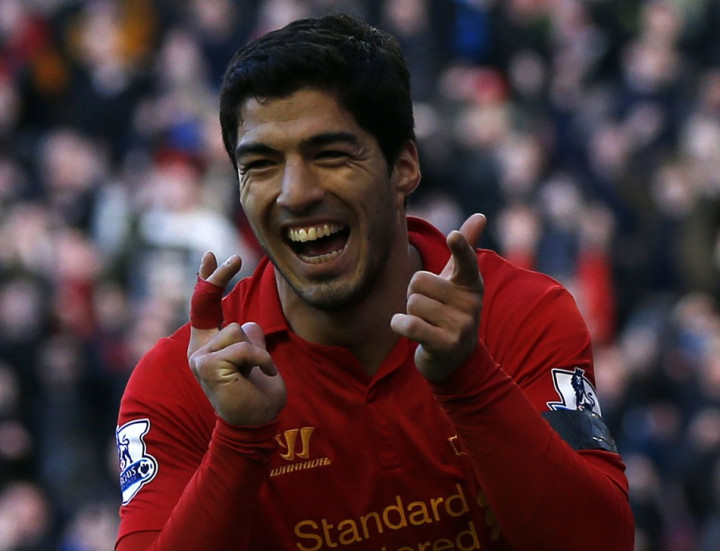 The 26-year-old Suarez has been heavily linked with a move to north London and Arsene Wenger has already had two bids rejected. Liverpool remain insistent nothing less than £55m will persuade them to enter negotiations. Meanwhile, Spanish giants Real Madrid continue to lurk as well, with Carlo Ancelotti's side having sold Argentina international Gonzalo Higuain to Napoli.
"I know what we are trying to build and grow, so why would you swap Liverpool to go to Arsenal? I am not sure that it adds up, to be honest. Arsenal has a wonderful history in its own right but Liverpool is one of the biggest clubs in the world," Rodgers explained.
"OK, we might not be in the Champions League but our competitors have grown around us and we have to step up to the challenge now," the Northern Irishman continued.
The Merseysiders are on the final leg of their pre-season tour of Asia, with the last game scheduled for Sunday. Liverpool face the Thailand national team and have already played and beaten the Indonesian national team (2-0) and Australian A-League club Melbourne Victory (2-0).
Suarez did not feature in the first game because he was on an extended vacation following his involvement in the FIFA Confederations Cup. He re-joined the first team ahead of the Melbourne game and came off the bench to create the second goal.
"Would it be a mistake for Luis to leave? 100%. The team was built around Luis last season. I made some big calls to get the team to work in a way to suit his strengths and it is no coincidence he had a great season apart from the end bit," Rodgers explained.
Arsenal's second offer (£40,000,001) is believed to have triggered a clause in Suarez's contract that allows him to discuss terms with a potential buyer. However, that does not mean Liverpool agree to the transfer.
ESPN believes Suarez is eager to take up that option on his agreement with the Reds and speak to Arsenal. However, Rodgers is insistent that he will do everything he can to persuade his star goal scorer to remain at Anfield, including pointing out the support he has received from the fans..
"I think the support he has always received from supporters has been unrivalled. He's missed a lot of games and the people have stood by him like a son. So I'm sure whatever happens, that will be in his mind because it's something you can never forget," the ex-Swansea City boss concluded.