Arsenal manager Arsene Wenger: Decision to start Giroud or Walcott will depend on opposition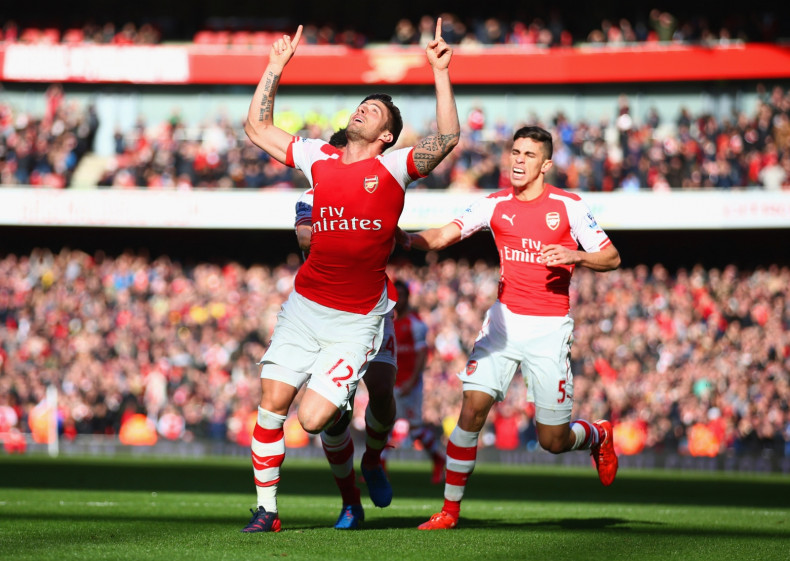 Arsene Wenger has revealed that Olivier Giroud is no longer the first choice striker at the club and that he will be rotated with Theo Walcott over the course of the season against teams who suit their strengths. Walcott has started in Arsenal's last two Premier League fixtures while Giroud was given the nod against Dinamo Zagreb in the Champions League where he failed to make an impact and was sent off within the first half for his failure to control his emotions.
Giroud is Arsenal's highest scorer this season with two goals, with Walcott opening his account against Stoke City at home. However, the England international gives the Gunners some much-needed pace up front with which he can get behind the defence. Walcott was given the nod against Chelsea where he got into promising positions in the first-half but his impact was limited by the sending off of Gabriel which turned the complexion of the entire game.
Arsenal fans have been crying out for a striker this summer, but Arsene Wenger failed to make an investment, which has left them five points behind league leaders Manchester City in the opening five games of the season. Wenger will be hoping that either player, whenever he is selected, will be able to vindicate his decision and give their season a kick-start which they desperately need to challenge for the title.
"With Olivier Giroud it is a competition with Walcott," Wenger told Arsenal's official website. "When one plays people always ask, 'Why did you not play the other one?'
"When you have two top-level strikers, some games Giroud plays and some games Walcott plays. Nobody anymore can play 60 games per season.
"What we want to do is make the right decision for the right game. Giroud is a guy who has a positive attitude, who is ready to have a go.
"He is a very strong man and with his back to the wall Giroud can always respond. I think he has assets in the game.
"For two guys it can be interesting for the squad as they both have different qualities. They complement each other very well.
"[Giroud] can protect the ball, he can hold the ball, he can bring other plays in.
"That's one of the big parts of his game, that is why he creates so many chances and that is why the other players love him and love to play with him as well," he concluded.