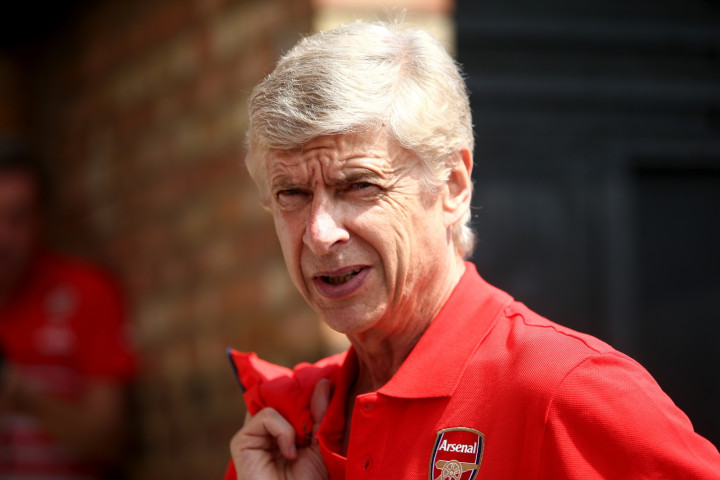 Arsene Wenger has admitted he regrets letting Cesc Fabregas leave for Barcelona three summers ago - but doesn't have the same feelings regarding the midfielder's recent move to rivals Chelsea.
Fabregas made a £26m move to Stamford Bridge from the Camp Nou earlier in the summer after the Arsenal boss rejected the chance to activate the buy-back clause in the Spanish midifielder's contract, claiming he had Mesut Ozil to do that job.
And after Fabregas was named man of the match on his Premier League debut with the Blues against Burnley in a 3-1 victory, there have been some critics questioning why Wenger didn't try to get him to return to north London.
But the Arsenal manager insists he doesn't regret about his decision and his only issue is that Fabregas left them in summer 2011 to join Barcelona.
"I have no regret about [Arsenal not re-signing Fabregas] at all. My regret is that he left us," the French manager was quoted by Arsenal official website during the press conference ahead of their game against Everton.
"I watched the [Chelsea] game, yes. It was [strange seeing him in a Chelsea shirt]. You have to accept that professional players move from club to club and it was difficult for me to see him leave us. After he has left us for one club, you accept the idea that he can move to some different clubs. Of course it was a bit strange but he had a good game."
And questioned whether Aaron Ramsey can replicate the Catalan this season, he said: "Yes. That's good in life - somebody moves out and somebody else takes over.
"Aaron Ramsey has a different style to Fabregas. He has developed into a player with huge potential and I think there is more coming out of Ramsey in the future. He's younger than Cesc and the potential is there to get more out of Aaron."