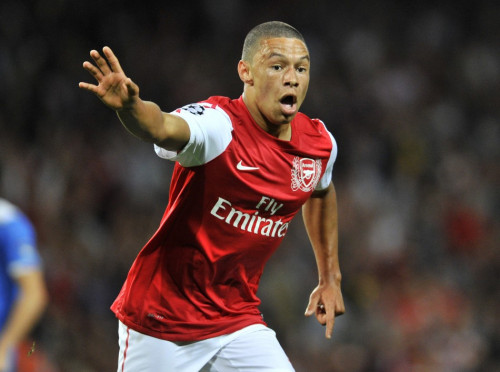 Arsenal manager Arsene Wenger claims Gunners star Alex Oxlade-Chamberlain possesses qualities similar to those of Liverpool and England skipper Steven Gerrard.
The 20-year-old picked up a knee injury during the north London side's defeat to Aston Villa in the season opener and was ruled out until the end of last year.
Chamberlain can play either in central midfield or out on the wings. Wenger believes his future will be in the central midfield as the Frenchman has tipped him to be Gerrard's successor in the national side.
"Alex's future will be in central midfield – or even deeper. He has good quality to distribute and penetrate individually and has similar qualities to Steven Gerrard," Wenger explained.
The Gunners manager insists that Chamberlain should be included in Roy Hodgson's plan for the 2014 World Cup in Brazil. Wenger expressed his delight after the Englishman made a return from knee injury during Arsenal's U21 win over Fulham.
"He will be in Roy Hodgson's plans because he can play central and wide and England don't have too many like that. He has common sense and took it well," Arsenal manager added.
"It took him longer than expected but he has worked hard and at least he escaped surgery, which is important at his age."
Meanwhile, the England international has expressed his delight at making a comeback after months on the sidelines.
"Obviously I wasn't at my full fitness here and it was quite hard, but the main thing was that I got through it and that is a positive. It is just really good to be back," Chamberlain told Arsenal's official website.
"It's never easy having an injury, especially when it's your first long-term one because you are not used to it and not sure how it will pan out."
"When I look back on it's been a good learning curve, but at the same time it is somewhere you don't want to be. I am just thankful that I got through it," the midfielder said.