Mesut Ozil has given a ringing endorsement of Arsene Wenger while also providing an idea about his future plans after labelling the Premier League the best league in the world. The Arsenal midfielder enjoyed his best season yet since his arrival from Real Madrid in 2013 and reiterated that the French coach was the main reason for him choosing to move to the north London club.
Wenger will complete 21 years in-charge of Arsenal at the end of next season and has tasted tremendous success, despite most of it coming in the first 10 years of his Arsenal career. The manager masterminded an invincible campaign, which saw his team go though the entire 2003/04 campaign unbeaten in the Premier League, while also winning the FA Cup a record equalling six times – the most by a single manager.
The French manager was not known for spending huge amounts of money on individual players, rather choosing to identify potential talent. But he has changed his approach in recent years to keep up with the other big spenders and shocked a number of people when he signed Ozil from Real for a club record £42.5m ($62.2m). He did not stop there as the very next summer Alexis Sanchez arrived from Barcelona for a reported £35m, and this summer has seen the club sign Granit Xhaka for £30m with more expected in the coming months.
The German international has revealed that Wenger's manner of addressing his players and giving them an idea about his plans for their future is what swayed him to complete a deadline day move. Ozil, who has reiterated his commitment to the club, is contracted to Arsenal until the summer of 2018, but the Gunners are in the process of tying him down to a new deal with the manager confident that the midfielder will extend his stay.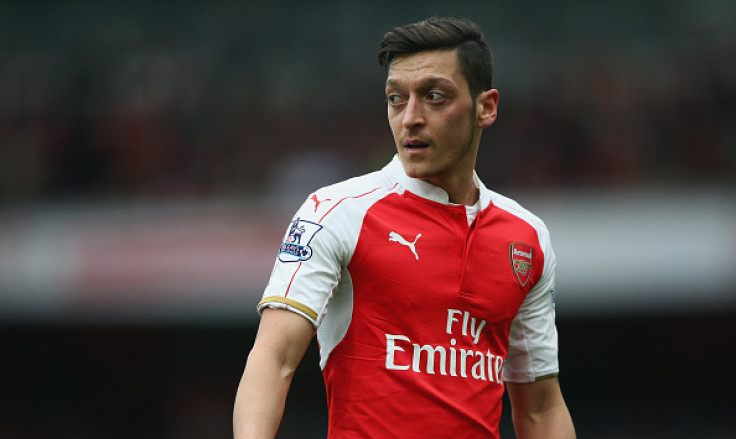 "At Arsenal, Arsène Wenger has shown that he is one of the best managers in history. He has revolutionised the club and created magnificent success. I am proud and aware of the luxury I have of working for such a coach," Ozil told France Football, as quoted by the London Evening Standard.
"His simple discourse immediately seduced me when I was asking questions about my future in the summer of 2013. He chose the perfect words to convince me. The great strength that Wenger has is he knows how to talk to his players."
"On the pitch, I am always enjoying myself. I am lucky to play in the best league in the world and to be a certain starter at one of the best English clubs. In the Premier League, my enjoyment is very high. As long as I am in perfect physical condition," the German World Cup winner explained.