Arsenal: Mesut Ozil talks about childhood influence behind his passing prowess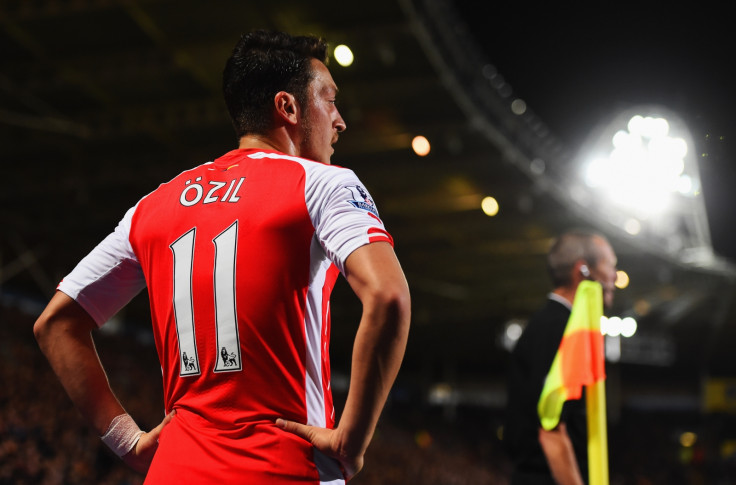 Arsenal midfielder Mesut Ozil has revealed that his ability to thread through passes and work well in closed places is all thanks to the training he had as a child, while playing with his brother.
The midfielder is Arsenal's most decorated transfer till date and has been in excellent form in the second half of the season, where the Gunners accrued more points than any other team in the league.
The German was also part of the national team which won the 2014 Fifa World Cup in Brazil. The player is known for his assists and had the highest number of passes that led to goals when he was at Real Madrid. However, the number has significantly reduced since coming to the Premier League, which Arsenal fans are hoping can be banished next season.
The midfielder has scored five and assisted nine goals in 32 appearances in a season where he missed almost four months through a knee injury.
The 26-year-old attributed his success to playing with men older than him, which allowed him to attune himself to the physicality of European football.
"I started playing football with my brother from a very early age. I had the opportunity to play in tight spaces with my friends and my brother, and they were all older than me," Ozil told Arsenal's official website.
"Through that I had the opportunity to control the ball in the tightest gaps at a young age and that shows today. I'm really thankful for that time.
"You always have the opportunity to improve aspects of your game like finishing, ball control and passing. You can train that but as a youngster, I always played with older people in tight areas and that brought me forward," he added.
The midfielder also revealed that much of his passing is instinctive and he does not ponder much over his next move before making the delivery.
"I make a lot of decisions instinctively. You can practice passes and other aspects of your game a lot, but I decide a lot through instinct," he continued.
"I see things that some other players may not, and that's why it's important for me to have that instinct. It takes me forward on the pitch because nowadays you have to take decisions quickly and if you didn't have instinct, it would be much tougher."
© Copyright IBTimes 2023. All rights reserved.