Arsenal manager Arsene Wenger is optimistic the Gunners can still challenge for and even win this season's Premier League title, despite already being several points off the pace. The Emirates club are presently eighth in the league, with only 16 points from 11 games, and the London club trails leaders Manchester United by 11 points. Champions Manchester City are second with 25 points and European champions Chelsea are third with 24.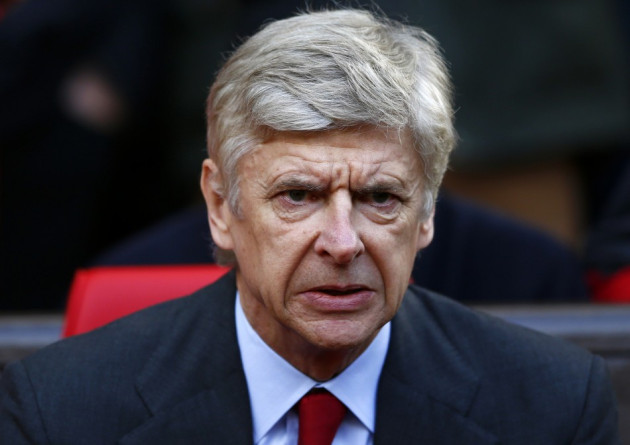 'I feel yes, of course [we are still in the title race]. Yes why not?" the 63 year old Frenchman asked reporters, after the admittedly exciting but ultimately fruitless 3-3 home draw against Fulham.
The problem (one of them anyway) is that the Gunners have now drawn two games on the trot and have not won a game since the freakish 5-7 win at Reading's Madejski Stadium in a Capital One Cup match in October. Furthermore, the club has won only twice in the league in the last seven games, with three defeats in that run. And worse still, two of those defeats came against direct rivals - a 2-1 loss to United at Old Trafford and a 1-2 defeat against Chelsea at home.
A major reason why the club has failed to win matches in recent weeks is their defensive frailties. Wenger's side have conceded 13 goals in their last six games and have only four clean sheets in the league this season; of which two were in the first two games, back in August.
"It is a concern, because we looked quite solid defensively until now, and against Fulham we looked very fragile," Wenger was quoted by the club's Web site, adding, "I put that down to the fact that at 2-0 up instead of becoming more aggressive, we became a bit easier, instead of continuing to push forward to close them down. We let them play, and that was a big problem for us."
"We have only lost one game at home, and on two set pieces until now. So I think Saturday was a little bit of a special day, but I believe we can defensively do much better," he concluded.
The Arsenal players, Wenger and the man tasked with defensive improvements, Steve Bould, now have a week's time to recalibrate their back-line. Unfortunately for them, the next scheduled game is the all-important and high-profile London derby against Spurs. A slip-up in that game, apart from almost certainly ending any title-challenging (winning?) aspirations Wenger may have, will also jeopardise the chances of Champions League football next season. Spurs are a point above Arsenal in seventh place and lost their weekend game away to City.