Santi Cazorla has revealed he did not know much about Jack Wilshere before joining Arsenal.
The Spaniard moved to the north London outfit from Malaga last summer, during a period when Wilshere had missed more than a year through ankle and knee injuries. However, after playing with him since October, Cazorla is confident the England international has a promising future ahead of him and hailed the 21-year-old as a complete footballer.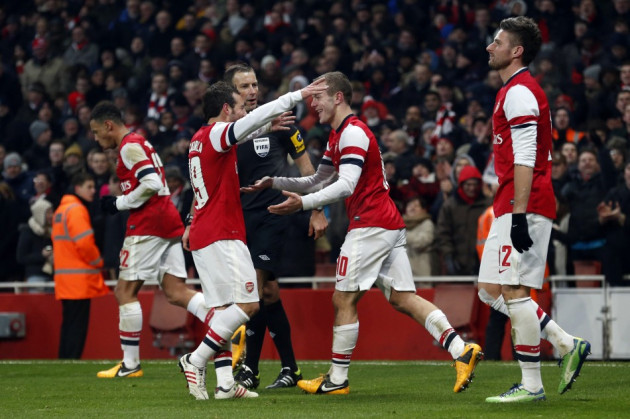 "I didn't know much about him when I came to the club because he hasn't been around for very long," Cazorla told the club web site. "He surprised me because he is such a complete footballer. He adds something extra and I'm gradually getting to know his style of play better. His way of playing complements my own; in fact, we play in similar positions and that makes it easier for us to establish a greater understanding every day."
"As I've said, he adds that little bit more that we need in many of our games. His return from injury was a great plus for the club and we all hope he can maintain the level he's at because he's very good. He's young and has a spectacular future ahead of him and he's also got a lot of room to mature and develop. I have no doubt that he's going to be even more important here in the future," the 28-year-old pointed out.
Cazorla has described Sunday's north London derby at White Hart Lane as a very important encounter. Arsenal, who are fifth in the Premier League, go into the match four points behind third-placed Tottenham Hotspur.
"It's very important, not just because it is a great rivalry or that it's Tottenham versus Arsenal, but the fact that they're a side with great players who are fighting with us for a top-four spot," the playmaker said. "To beat them and get into the top four and the Champions League, which is our aim for the season, is essential. We know how important it is and I hope we can rise to the challenge."