Arsene Wenger fears Jack Wilshere's immense potential could be wasted by overuse at an early stage of his career. Wenger expressed his concerns ahead of Arsenal's Premier League fixture against Sunderland.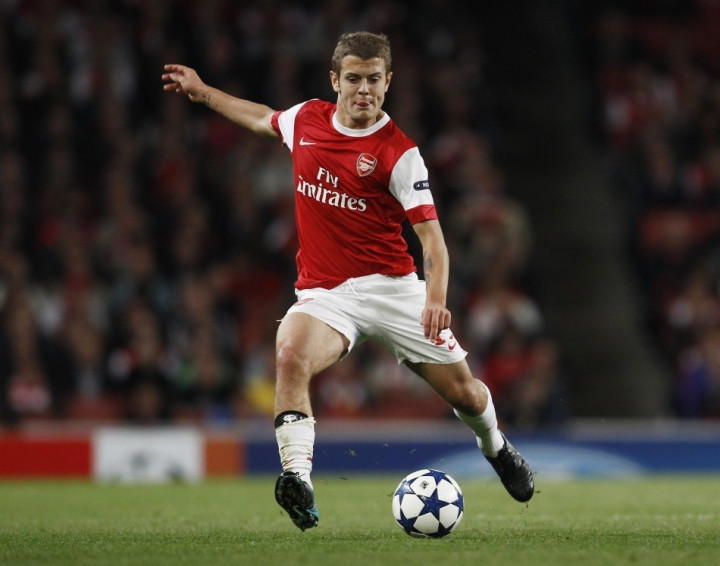 "You do not want to set any limit on the development of any player, especially when he plays at that level at his age," said Wenger, "The most important thing for me will be to keep his passion for the game, and keep the attitude of wanting to become a better player. If he keeps these two ingredients that are not always easy, he can of course become a fantastic player. He is already one, but he can become one of the best in the world."
However, as the Arsenal manager points out, ability doesn't guarantee a place amongst football's best. Wilshere's development needs to be handled appropriately, at club and international levels.
"It is not just the physical aspect but the mental pressure every time he plays. We will have to manage him well physically to make sure he doesn't face that burnout," he said.
Wilshere played the whole 90 minutes of England's midweek friendly against Brazil, his impressive performance ensuring he remained on the field for the whole game. Wenger highlights this as mismanagement of the player.
"I had in fact expected Jack to play only a part of the game on Wednesday but it didn't happen and because of his quality he will be exposed to that, the overuse of his quality, you can understand that," warns Wenger, "He will have to be managed like everyone else."
Wilshere's growth as a player has been remarkable, especially considering his long lay-off through injury. He has hit the ground running since coming back, spearheading Arsenal's wins against West Ham and Newcastle United. Wenger spoke of his special talent.
"As a very young boy he had a very special talent of course. But when you see a boy at 16 years of age, you never know how he will develop," Wenger said, "Let's not forget that he is only 21 now, and he starts his career really because he was out for 17 months. The influence he has today on the England national team already is absolutely fantastic."
With Everton and Tottenham facing tough fixtures against Manchester United and a resurgent Newcastle respectively, Arsenal will be hoping to close the gap on their rivals for fourth place. Thomas Vermaelen and Kieran Gibbs will not feature due to injury. Gervinho has returned from the African Cup of Nations and is available for the trip to the north-east.