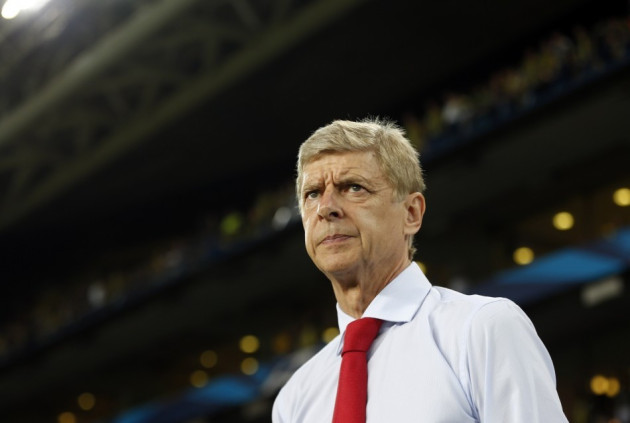 Arsene Wenger has insisted that their form in recent weeks is nothing to be worry about and the Gunners will set things straight in their crucial Premier League encounter against Liverpool this weekend.
Arsenal succumbed to a 2-0 defeat at the hands of Jose Mourinho's Chelsea in the Capital One Cup, where both teams had made a series of changes to the starting XI. A lack of strength in depth for the Gunners was starkly visible as Chelsea managed to field a World Class second XI which included the likes of £70m pair Juan Mata and Willian. This was their second loss in as many weeks at the Emirates, having previously lost to Borussia Dortmund in the Champions League last week.
Injuries to key players played a part with Theo Walcott, Alex Oxlade-Chamberlain, Lukas Podolski, Mathieu Flamini all out due to injury. The Gunners have been in good form in the league thus far, unbeaten in their last eight games and will face their first true test in the league against Liverpool, followed by a trip to Manchester United, who have had their number in recent years.
"We will respond against Liverpool, don't worry. The home form is a concern but not as big as the statistics show it, because I felt in big games against Dortmund and [Chelsea] we gave easy goals away. There are positives and negatives, the negatives are we give the goals away, the positives are that we don't give many chances away. So we have to keep doing that and focus on the next game," he told www.arsenal.com.
The Frenchman revealed that it was a disappointing loss against Chelsea, which was more down to individual errors than their failure to cope as a team.
"It was a disappointing [result against Chelsea] because we put a lot of effort in and played at a high pace and put ourselves on the back foot. Then of course you have to take a big risk always and be a bit open on the counter-attack, and in the end we got punished.
"The first goal was a turning point because it was a corner for us and then a goal for them. Overall we have to learn from that and get back into the next game without losing our drive going forward but be a bit more composed in our final third," he concluded.