Arsenal have reportedly agreed a £170m kit deal with sports giant Puma. The Mirror believes the contract is over a five year period and will see the company pay in excess of £30m per year, making it the biggest in the history of English football.
The Gunners were previously represented by Nike, whose seven-year, £55m deal expires in 2014. Nike was interested in continuing their relationship but was outbid.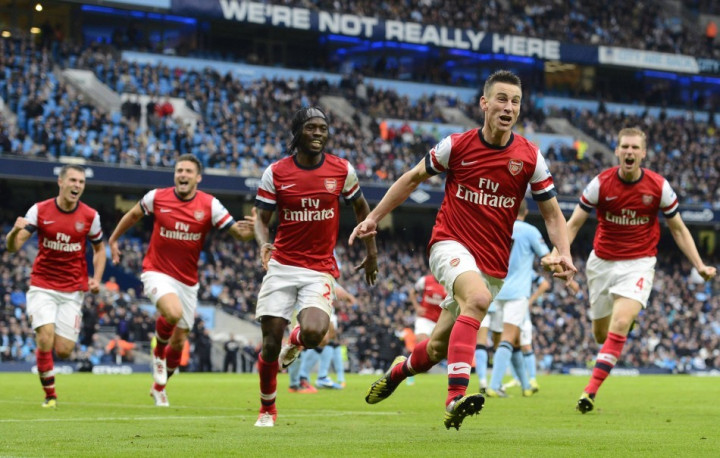 Puma's willingness to spend big money comes from the hope the club, with its strong fan base in African countries, will help open that particular market. Last week, the north London announced a deal with Kenya's Imperial Bank, which allows the issue of co-branded debit cards in Kenya and Uganda.
The agreement with Puma follows an earlier £150m shirt sponsorship deal with Emirates Airlines, also for a period of five years. All of this should mean Arsene Wenger will definitely have money to spend in the summer transfer window, with reports suggesting the Frenchman will be handed £70m.
Walcott on Top Four Finish
Meanwhile, the more immediate concern is to finish in the top four and qualify for the Champions League next season; a vast transfer budget may prove useless if the club cannot offer top players Champions League football.
And England international Theo Walcott has urged his team mates to focus on just that goal. The 24-year-old scored his 20th goal of the season last weekend, guiding his side to a crucial 1-0 win over QPR. The Gunners are fourth in the league table, with a two point lead over north London rivals Tottenham.
Unfortunately for Arsenal fans, Spurs have a game in hand - they face Chelsea on Wednesday evening. A win at Stamford Bridge will see Arsenal drop out of the Champions League places with only two games left in the season.
"[Twenty goals] was my target for the season," Walcott said, "... but I wanted the team to be where we should be rather than [reaching] my personal goals. I really want us to get Champions League football because we deserve it. We have been up and down this season and so have a lot of clubs, but we are getting the points on the board now when it matters."