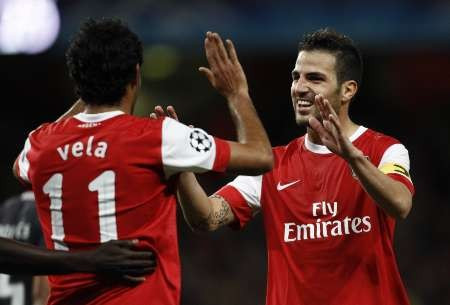 Premier League team Arsenal today reported a rise in pre-tax profit in the year ended 31 May 2010, thanks to increased income from trading players and property sales.
Arsenal said that it had made pre-tax profits of £56 million in the full year period, up from £45.4 million reported last year. Profits from player trading reached £13.6 million, up from £2.9 million in the previous year, thanks in part to the sale of Emmanuel Adebayor and Kolo Toure.
In addition Arsenal said that its property business was now debt free thanks to the sale of 362 private apartments generating £156.9 million
Group debt remains however but has been reduced from £297.7 million last year to £135.6 million.
Arsenal said that its turnover rose from £313.3 million last year to £379.9 million.
Peter Hill-Wood, non-executive Chairman of Arsenal, said, "The most pleasing aspect of these results is that the returns generated in the property business during the year, particularly at Highbury Square, have allowed us to repay £130 million of bank loans and significantly reduce the Group's overall net debt. We now have a debt free property business which is accumulating surplus cash as further unit sales are made at Highbury Square and which has three further property assets to realise over the next few years."
Ivan Gazidis, Chief Executive, said, "The competitive landscape makes it ever tougher to achieve success on the field and standing still is simply not, and never has been, an option for the Club. It is important that we continue to develop a vibrant and robust business with sufficient revenues to sustain success. The Group has made good progress over the last year and I am excited by the opportunities which we have in front of us."