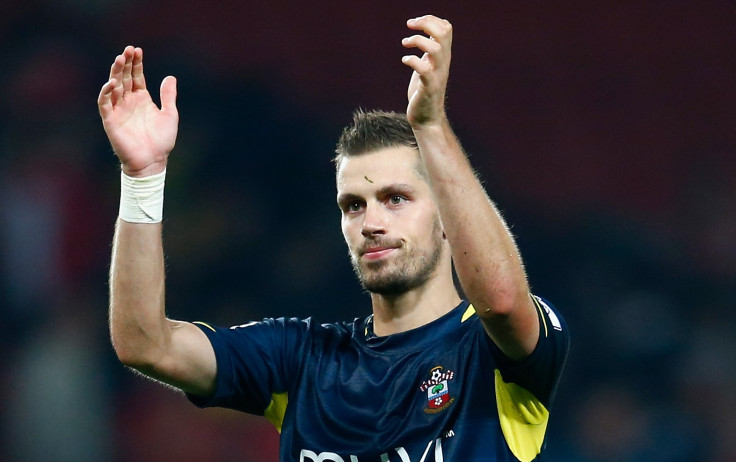 Barcelona have reportedly entered the race to sign Arsenal target Lars Bender, leaving Arsene Wenger to form a backup plan in which the Gunners will pursue Morgan Schneiderlin.
Barcelona currently have a transfer embargo, but according to Metro they are drawing up a wishlist of players to join the club this year anyway. Should Bender be offered the chance to join the side, who regularly fight for and win trophies, he may choose to wait until he can move there over Arsenal, who in recent seasons have been constantly fighting for Champions League qualification.
While Wenger is reportedly still hopeful of signing Bender he has already made plans to go for Schneiderlin should the deal fall through. The current Southampton midfielder has done wonders for the Premier League side since making the move from Strasbourg, helping them to the top flight and establishing them as a side which are currently above Arsenal in the table.
While Bender has been going from strength-to-strength with Bayer Leverkusen, the World Cup winner doesn't have the Premier League experience that Schneiderlin can offer and the latter could prove to be a better option as Wenger looks for more strength in depth.
Former Gunners star Ray Parlour urged the manager to sign Scheiderlin at the beginning of the year, saying: "I watched him against Chelsea and he was fantastic just in front of the back four. He always wanted the ball and was always available but he also got stuck in and won the ball back in vital situations when Chelsea were attacking."
Meanwhile, Scheiderlin said at the time that he was happy at Southampton but left the door open to a possible summer move.
"It's always difficult to leave in January. I think I'll finish the season at Southampton and we'll see what will happen next," he told Telefoot.
"I don't set my mind on these things any more. What should happen will happen. Since this summer, I learned that you should never think that you're gone before you actually did."
If Southampton do qualify for the Champions League Wenger might find it more difficult to convince the 25-year-old to move to the Emirates, especially if Arsenal finish outside the top four for the first time in his tenure.