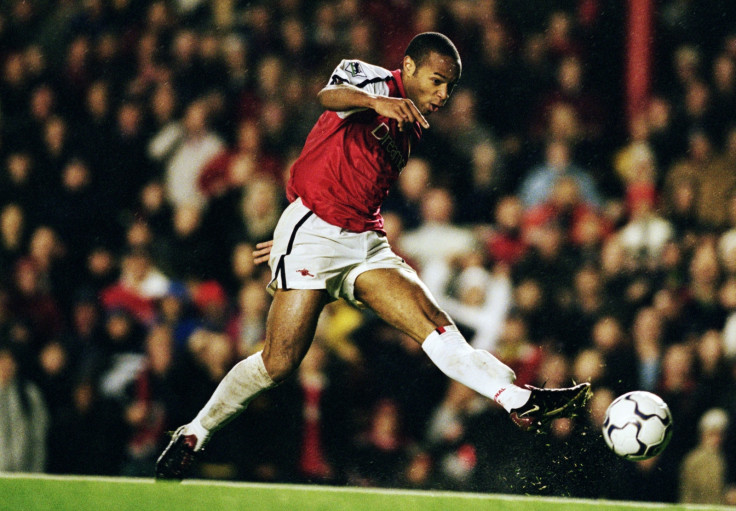 Arsene Wenger has revealed that Thierry Henry has joined Arsenal in a coaching capacity as he looks to earn his coaching badges for a career in management later in his career.
The Arsenal legend, who hung up his boots last year, has joined Sky Sports as a pundit, but his ultimate goal is to move into management, for which he has approached the Gunners from where he started his journey to stardom.
The Frenchman won two Premier League titles with the Gunners in his seven-year stay at the club and has been their highest ever goalscorer thus far.
Henry then moved on to Barcelona, where he won the Champions League and followed that up by finally ending his career in US, where he was employed by MLS club LA Galaxy.
It is a major boost for the Gunners, who have not been able to churn out talented youngsters on a regular basis over the years, with Jack Wilshere among the select few who have managed to establish themselves in the top echelons of the club.
Henry's arrival will give the youngsters a role model to learn from and an expert to whom they can turn to for opinions on their deficiencies and focus areas.
"Thierry [is studying for] his badges. He makes his first steps as a coach and that's always a bit impressive when you start. It's good for our young players to be coached by him, a legend of the club," Wenger told Arsenal's website.
"He has been here once or twice but I don't know how often he has to do his sessions. I don't see him when he's here because he's on a different ground and he's with the youth team.
"We are very happy to welcome everybody. All our former players come back here, all of them," he added.