Arsenal are set to smash their wage structure in a bid to convince Alexis Sanchez to sign a new deal and extend his stay at the club beyond this summer.
The Chilean will enter the final- year of his contract at the end of the current campaign and despite being locked in talks with the club since the end of last year, they are yet to reach an agreement. Arsene Wenger admitted that finances do have a role to play when it comes to reaching an agreement but made it clear that it was not the only reason.
Sanchez confirmed recently that he is happy in London and even suggested that he will remain with Arsenal beyond this season, but is yet to give a clear indication about the possibility of extending his current deal.
According to the London Evening Standard, Arsenal are desperate to hold on to the Chilean, who has been leading from the front in terms of goals this season and are willing to make him the highest paid player in the Premier League. The report claims that they are set to offer him £300,000-a-week ($375,360) to sign an extension surpassing Paul Pogba's £290,000-a-week which is said to be the highest at the moment.
Chelsea and Manchester City are closely monitoring the situation. Paris Saint-Germain and Juventus are also likely to make a move in the summer. The Gunners will be reluctant to sell Sanchez to their direct rivals, but according to reports will demand at least £50m if they agree to sell the former Barcelona forward.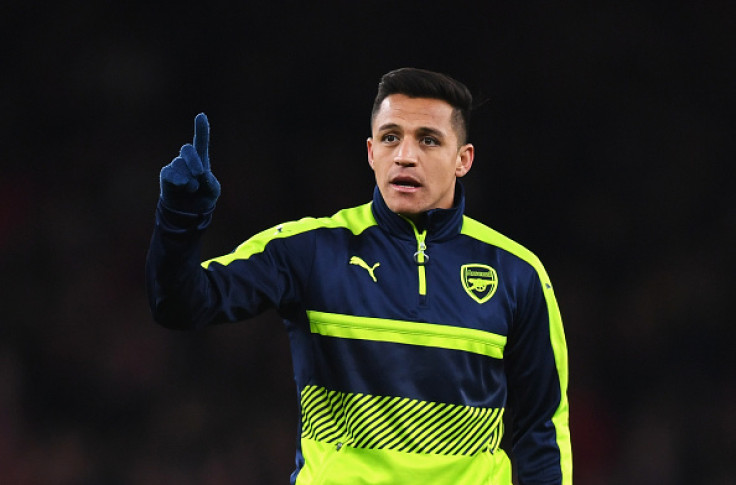 Sanchez's is one among a number of Arsenal players whose future at the club remains uncertain. Mesut Ozil, Jack Wilshere, Aaron Ramsey, Alex Oxlade-Chamberlain and Kieran Gibbs will all enter the final-year of their contracts at the end of the season. Wenger, who is also out of contract this summer, has made it clear that he wants all the aforementioned players to remain at the Emirates despite refusing to divulge his plans for the future.