Robert Pires has argued that in time Olivier Giroud will show Arsenal that he is an integral member of the starting line-up, with the Frenchman currently displaying inconsistent form as the Gunners struggle to push for a top four spot.
The new year hasn't brought much success for Wenger's squad so far, with the club only boasting one win in the FA Cup, with two draws and two losses otherwise.
Giroud made a slow start for the side when he made the move to the Emirates in the summer, but after a run of five goals in five games around the start of November, it appeared that he had finally settled into the Arsenal set up.
Since November 17th, he has scored twice, bringing some to question whether he will be yet another disappointing recent up-front signing by Wenger. But Pires believes that more patience is needed before coming to a verdict.
"The people need to give Olivier time," he said, according to Metro.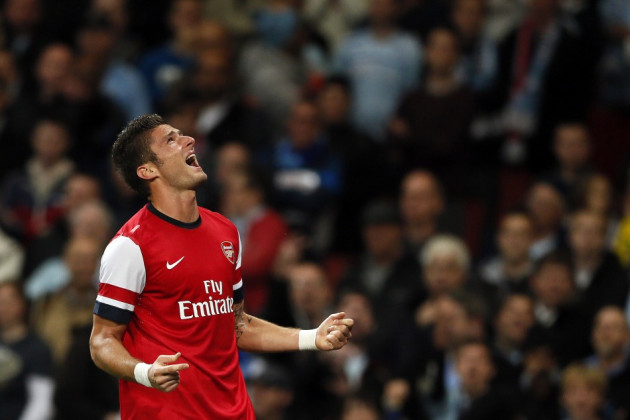 "I know he is a good player. It is very difficult to adapt from French football and everyone needs time, even Thierry [Henry] did in the first half of his first season at the club. I would tell supporters to relax: Olivier will score goals."
Giroud was brought in to eventually be part of a replacement plan for the outgoing Robin van Persie, and Arsenal have dearly missed the Dutchman's lethal nature in front of goal as he scores the winner time and time again for current table-leaders Manchester United.
With Wenger often taking the brunt of the criticism from fans for letting players like van Persie go, some have argued that he needs to call time on his managerial career at Arsenal as the side stare down the barrel of another season without a trophy.
But Pires still believes in the manager to make the best of a financially tight situation and bring the best out of his players.
"For me, I always believe in Wenger,' he said. "Everyone knows the task is to qualify for the Champions League again next season. The team has been too inconsistent this season to do much more.
"Against Manchester City recently it was very difficult and against Swansea a few days later.