Arsenal Season Prediction: Wenger Walking Dangerous Tightrope With Thin Squad
Arsene Wenger has failed to seriously build on his squad, but with Jack Wilshere back they stand a chance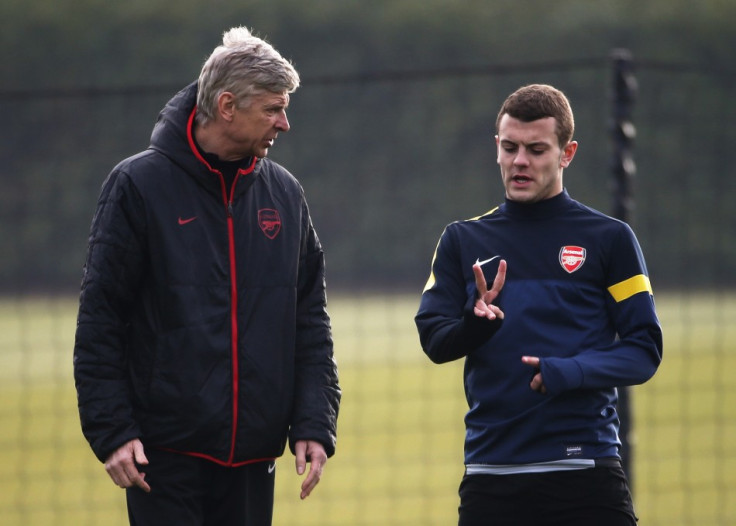 Last season
Premier League: 4th
Champions League: Last 16
FA Cup: Fifth Round
League Cup: Quarter-finals
Top scorers: Theo Walcott (21)
Summer work
And thus the problems begin for Arsenal. Starting the season with just one addition to their squad - French youngster Yaya Sonogo who is very much a signing for the future rather than one expected to make a huge impact in the present - Arsene Wenger once again finds himself dealing with claims that he has refused to spend a large budget handed to him to mould the current Gunners' side into title contenders. While the club were strongly connected to Gonzalo Higuain, their attentions turned to Luis Suarez as the deal became too complicated with Real Madrid. So far Arsenal have had two bids turned down for the Liverpool striker and today he admitted he will likely stay at Liverpool as Brendan Rodgers continually insists he won't be sold.
Manager - Arsene Wenger
After squandering a chance to seriously build on the squad for yet another season, Arsenal fans are feeling anything but positive about Arsene Wenger's chances of breaking his eight season-long trophyless spell. But the Gunners manager has a rare chance to take advantage of his rivals over the course of next campaign; while the three teams who finished above Arsenal last season have brought in new managers trying to rebuild under new tactics and structures, Wenger has the chance to use stability in his position to push Arsenal higher than a fourth place finish.
Will he take such full advantage of such a chance? This remains to be seen, but even his supporters are running out of excuses over how Arsenal lost their title-winning reputation of the early 2000s and this may in fact be Wenger's last season to prove he can produce such a crop again.
Key Player - Jack Wilshere
The man has returned to the heart of Arsenal's midfield and will finally have the chance to prove he is capable of being every bit of the star Wenger insisted he was while recovering from multiple long-term injuries. Of the times Wilshere took to the pitch last season - he started 26 times as the manager held back the young star from doing too much too soon - the potential to become one of the Gunners' best was obvious as Wilshere stood out amongst a side which in the first half of the season particularly seemed to lack consistency and a winning drive.
Expectations
It's all going to be about the silverware for Wenger this season, as well as getting into the top four without having to face another tough fight from fellow Champions League contenders Tottenham in the final match of the season. Entering into the last 12 months of his contract, the Frenchman has a lot to lose if he ends up with a ninth season with no trophies to his name.
Prediction
With the likelihood of Gareth Bale leaving Tottenham and Arsenal's experience in finishing the season strong, the side will be capable of achieving a fourth place finish, but nothing more if their squad stays as it is now. 4th
© Copyright IBTimes 2023. All rights reserved.