Arsenal boss Arsene Wenger has been criticised over his record of signing defenders in the transfer market as pressure continues to grow on the French coach. The Gunners are currently attempting to sign a new centre-back to cover for the loss of Per Mertesacker and Gabriel, without success. Former midfielder Paul Merson says the club should have signed Manchester United's Eric Bailly during the summer.
Wenger is hopeful of landing Valencia's Shkodran Mustafi, however the delay in filling a key position in the team until approaching the final week of the window has once again exposed the manager's failings in the market. Furthermore, the north Londoners' rivals have each made a string of impressive additions and threaten to leave them trailing in their wake this season.
United have made the biggest waves in the summer, signing four players including Paul Pogba for a world record fee from Juventus. However, it has been Bailly who has stuck out the most in Jose Mourinho's opening matches in charge, and Merson is at a loss to explain why Arsenal couldn't have been first to bag the Ivory Coast international.
"The Man United centre-half looks like a centre-half. You look at Eliaquim Mangala last year and you thought '£30m, that was a bit strong!'" he told Sky Sports, according to the Metro ."But I just look at the Man United lad [Bailly] and I think 'why haven't Arsenal gone for him?'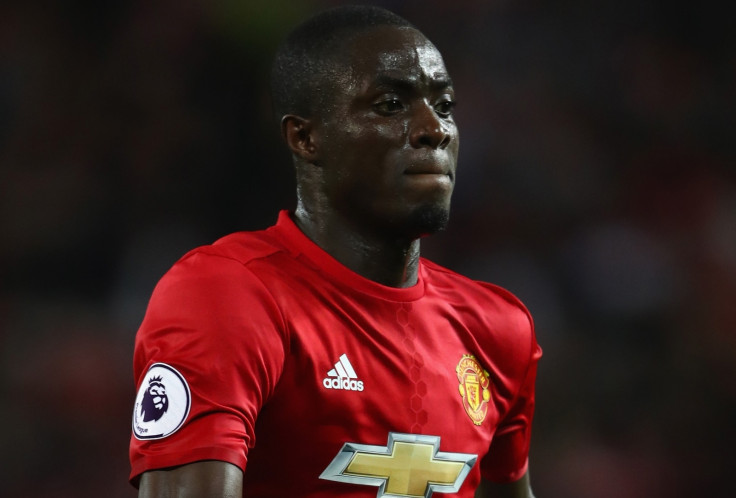 "Wenger went to that club [Arsenal] and inherited one of the best back fours of all-time. I'll give him [Laurent] Koscielny and the other was Sol Campbell who was a no-brainer. Since then you can reel off 20 centre-halves who don't even make up one player. What's the problem?! He's sitting next to one of the best centre-halves Arsenal have had in Steve Bould!"
Bailly became the first signing made by Mourinho after he replaced Louis van Gaal as United boss, but following the arrival of Zlatan Ibrahimovic, Henrikh Mkhitaryan and Pogba he initially represented the lowest key of the four new acquisitions. However, club man-of-the-match awards against Leicester City in the Community Shield and AFC Bournemouth on his Premier League debut have seen him become the stand-out performer at the beginning of the campaign.
"I think Eric has a lot of talent," midfielder Ander Herrera told MUTV. "He's a beast, he's so, so strong, he's quick and he's a very smart player. He doesn't take risks, so that's important for us because we know when we have the ball, or when he has the ball, he is not going to put the team under trouble.
"When the opponent has the ball we have a very quick player, we can press up because the space is going to be covered by him. He's very good in the air, very energetic, with every ball in-between he goes like crazy so he wins a lot of balls. We are very happy with him. This season is so long, we have to keep our feet on the floor and Eric is going to be important but he's still so young and he has to improve a lot."