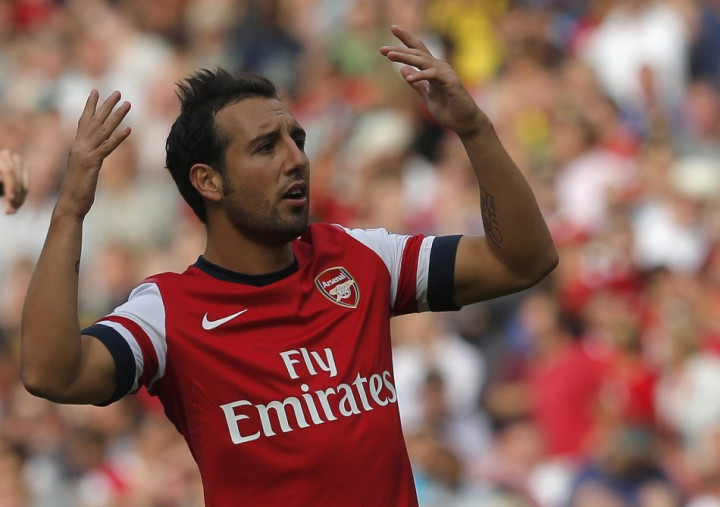 Santi Cazorla has explained he struggled to reach his top form last season due to an ankle injury but hopes to be back to his best in the new campaign.
The 29-year-old was plagued with injuries, missing a major part to the start of last season and even though he scored a crucial goal in the FA Cup victory, his goals tally was far short of his potential.
In his debut campaign at the Emirates Stadium he scored 12 goals with 11 assists. But in his second season the Spaniard netted just seven times.
\"My first season here was very good,\" he said. \"I managed to beat my scoring record - which had been nine with Malaga - with 12 goals. But last season I wasn\'t so consistent because I struggled with ankle problems after a blow with Spain. For this reason I lacked consistency,\" the Spaniard admitted to the official Arsenal website.
\"But in the end we managed to win a title after so many years and hopefully this year I\'ll be able to give 100 per cent physically and mentally in order to lift more trophies.\"
But after beginning the season on a high note, scoring a crucial goal against Manchester City in the Community Shield victory earlier this month, Cazorla is confident of beating last season\'s goals tally.
\"Kicking off a new season in that fashion is always nice, winning a title and also helping by scoring a goal. That keeps your morale high. As I always say, my target is helping the team with goals,\" the 29-year-old said.
\"I hope to equal or beat my goalscoring tally from last season. That\'s something every player wants to achieve. Hopefully I\'ll help the team with many goals because that would be a signal that I can be useful.
\"Apart from that, I\'d like to play as much as possible. Luckily the manager has always trusted me in the previous two years; I played a good number of games and hopefully I\'ll keep doing so.\"