Arsenal star Kieran Gibbs 'ready to fight' for his place in Arsene Wenger's starting line-up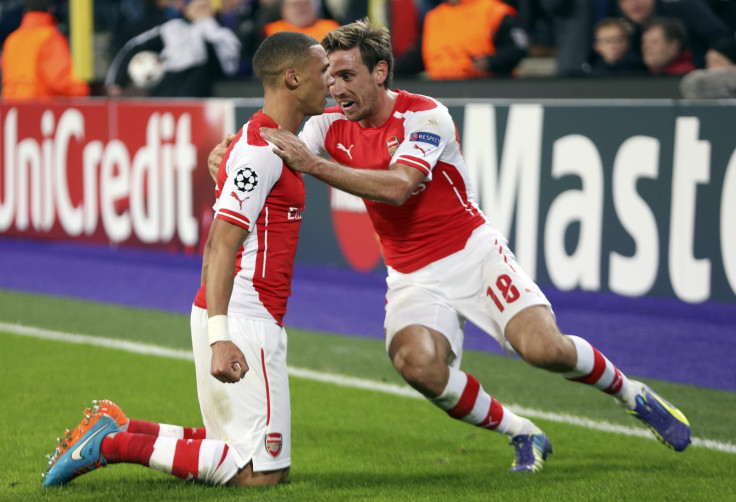 Arsenal star Kieran Gibbs has admitted "is not being easy" for him having lost the left-back starting spot ahead of Nacho Monreal since the disappointing defeat against Southampton at the start of January.
Even though manager Arsene Wenger signed Monreal in January 2013 for around £10m after the Spaniard proved to be a sensation at Malaga, the England international managed to keep his place in the starting line-up ahead of the Spain international last season.
Gibbs also started the new campaign as the manager's first choice and even regained his place in the line-up following an injury earlier in the season.
However, he was one of the players sacrificed by Wenger alongside goalkeeper Wojciech Szczęsny after the defeat against Southampton on 1 January.
Gibbs has since only started one FA Cup game against Brighton, while he was either left out of the line-up or the squad during the other cup clash against Hull and the four Premier League games against Stoke, Manchester City, Aston Villa and Tottenham.
"It's never easy but I think it's something that once you mature, you realise quickly the better you'll become when you do get the opportunity to play. You have to realise that playing for a club like this is a special thing. It doesn't get a lot easier [to be left out] but it's something that many players have to deal with," Gibbs admitted, according to Standard Sport.
"He [Wenger] has just been honest about the team rotating and that we have a lot of quality in the side.
Monreal has been praised for his impressive performances during the recent good run but with the game against Leicester City on Tuesday 10 February coming just three days after the defeat at Tottenham, Wenger may rotate his players again.
Gibbs says that should it is the case, he will try to prove he also deserves a regular place in Wenger's plans.
He says: "At some stage you will have to fight for your place. It's the same as last year, when I was playing a lot and others weren't. You have to respect that, know what it feels like. I have to take my chance when I get it and I'm excited for that challenge."
© Copyright IBTimes 2023. All rights reserved.