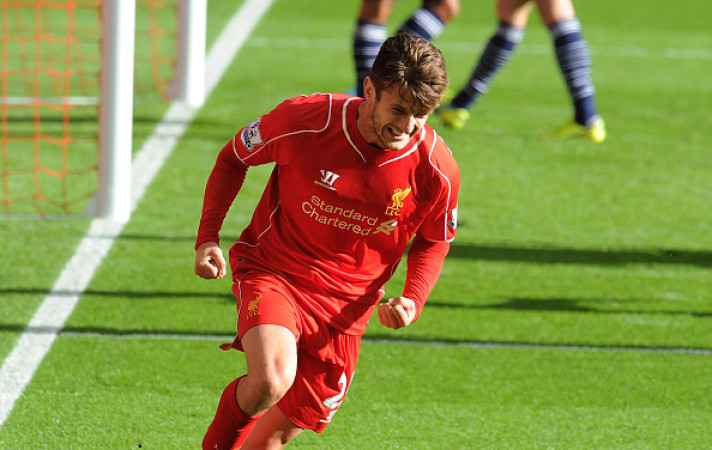 Liverpool summer signing Adam Lallana has revealed he is watching Arsenal playmaker Santi Cazorla closely to copy his ability to play with both feet.
The in-form Spanish offensive midfielder has demonstrated his ability to use both feet to devastating effect during his time in the Premier League, while also taking corners with either foot.
Lallana says he also feels comfortable playing either with his left or right foot but admits is trying to strengthen this skill further by looking at Cazorla.
"I look at Cazorla - he even hits corners in with his weaker foot, that's quite remarkable. I've always watched Cazorla and I think he's a fantastic player," Lallana said to Liverpool's official website.
"I've always worked on both feet and now, at 26, I feel comfortable on either foot wherever it comes. It's got to the point where I don't really think about which foot it comes to.
"It's probably just with games and experience that I kind of forget about it. It's a nice attribute to have, I look forward to keeping improving and becoming better on my left side.
Meanwhile, having scored four Premier League for Liverpool since his 2014 summer move from Southampton, the England international aims to score at least four more goals by the end of the campaign.
He said: "In pre-season, I wanted to reach double figures. I've obviously had a few injuries and been in and out of the team, but in a team like Liverpool when we're playing well, there's no reason why I shouldn't get that still.
"I'm just looking for the next one. As long as we keep winning, it'll be nice to contribute. But three points is the priority in my mind."
Lallana hopes to help his side push for the top four after a recent good run, with only a single defeat in their past 14 games.
"I feel we turned a massive corner over the Christmas period, myself included. We're just looking up now; we're on the right road and confidence is increasing day by day," he said.
"We're knowing each other's game, [Daniel] Sturridge has come back and there's competition for places. So we're in a really good place at the minute and we just want to keep the ball rolling and keep moving forward."