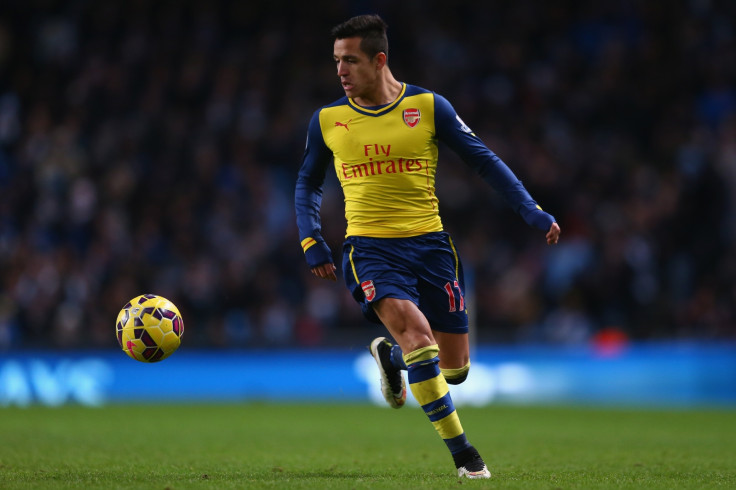 Arsenal manager Arsene Wenger has revealed that the fear of Alexis Sanchez suffering an injury setback was the reason he was omitted for the Gunners' game against Tottenham.
The Chilean international had suffered a minor muscle injury following the FA Cup game against Brighton, and had subsequently missed the clash against Aston Villa, but the manager had admitted that he was unsure if the former Barcelona forward would make it for the North London Derby on Saturday.
In the end, despite the striker being ready to play, the manager refused to risk Arsenal's current top scorer against their arch rivals. Wenger is now pleased that the forward has got a much needed mid-season breather and hopes that the striker remains fit for the rest of the season.
"He has had a bit of a winter break now, one that he didn't really want. But he got one and I think he will now be recovered and fit until the end of the season," Wenger said, as quoted on Arsenal's official site.
The manager has admitted that it was the fear of a setback that forced him to hold Sanchez back from facing Spurs, as he believes that an injury now will put an end to the player's campaign, as they will not have enough time to fully recover before the end of the season.
"For us it is important that he has no setback as, once you go into February, if you have a muscular injury and a guy has a setback, you say 'bye bye' as the season is over as it is six weeks out," the Gunners boss explained.
"By the time you come back to your full level it is April and that is why we didn't take the gamble [by playing him at Tottenham]," Wenger revealed.
Sanchez has now recovered from his minor injury and the 65-year-old French manager has revealed that he will play when Leicester City visit the Emirates Stadium on Tuesday night.