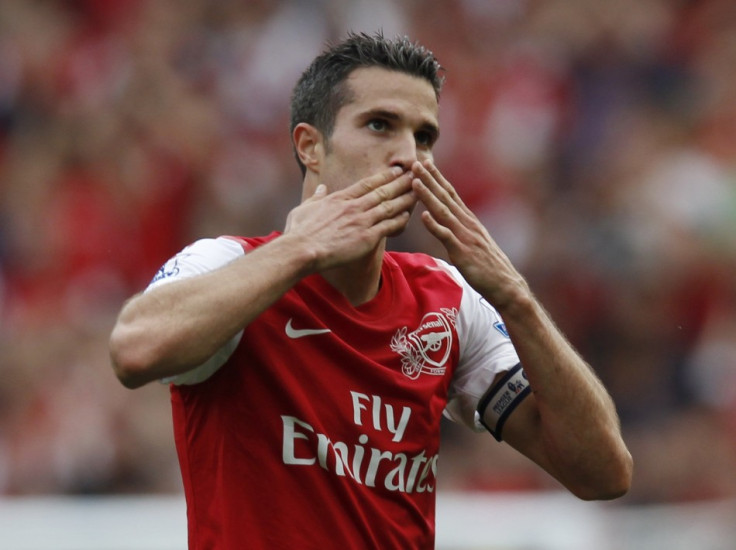 Robin van Persie believes that Arsenal need to find a balance between playing attractive football and collecting maximum points, with the side pushing hard for a top four spot in the Premier League table.
Van Persie has scored 19 times for the Gunners so far this season, and while the club are still recovering from a tough start to their campaign, they have been saved by the striker's brilliant form in both England and Europe.
And while Arsenal suffered a small setback after losing to Manchester City 1-0 at the weekend, van Persie is continuing to learn from his and the squad's mistakes, in the hopes of getting even better.
"Nobody can play beautiful football all the time," The Arsenal star told The Sun. "When that happens I tell our lads 'If it's not happening for you, just try to kill off the game so we can move on'.
"I am still a lover of the beautiful game and always will be but I have become more realistic. It is too romantic to think that you can win matches by playing beautiful football alone.
"Barcelona are the exception - and I have to admit they and Arsenal are the only teams that I often watch on TV."
Van Persie has become more concerned than ever with how many goals he scores to keep Arsenal in the hunt for trophies. And the winger-turned-striker says he is getting used to the idea of needing to deliver balls in the net week in and week out.
"I have felt more like a centre-forward recently," he said. "In the beginning I had to get accustomed to the idea, I was not convinced that I could play in this position. Since then I have become clear in my mind, and grown into the role. I enjoy scoring more now these days.
"You can see it from my goals - some come about from willpower pure and simple. You can see it in my face, 'OK, the ball's got to go in no matter how'.
"I used to think about other options when faced with the goal - looking to find team-mates with a clever pass, going for a hook shot or blasting it.
The Arsenal captain concluded: "I am now far more matter of fact, even though I still enjoy a good assist."