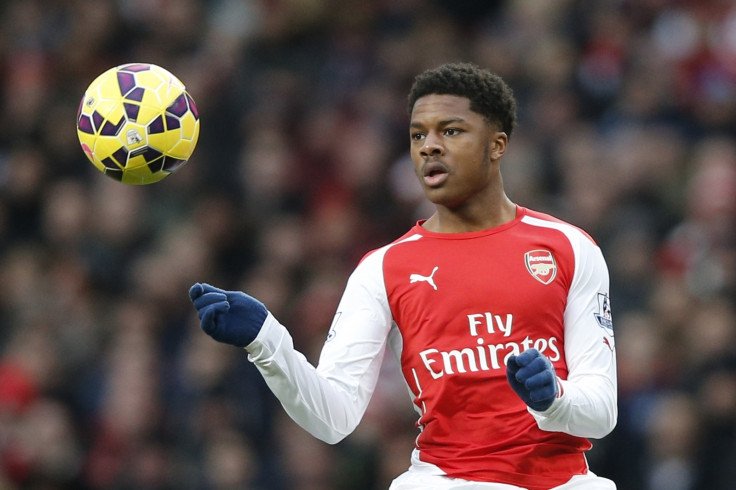 Arsenal striker Chuba Akpom has heaped praise on midfield colleague Tomas Rosicky for helping him become a better player by helping him understand the game better.
The England U20 international has been on the fringes of the Gunners first-team this season and has made seven appearances from the bench. His impressive performances have earned him a new long-term contract as Arsene Wenger regards him as an important part of Arsenal's future.
The 19-year-old striker, who has come through the youth ranks at the north London club, has expressed his delight at being involved on a daily basis with the first-team and has credited the senior Arsenal players for helping him progress.
Akpom, who is having a prolific season for club and country in the youth team level, has admitted that he chats to Rosicky a lot and revealed that the midfielder keeps giving him tips with regards to improving his game.
"I speak to Tomas Rosicky a lot. He is a legend and he is always giving me advice and telling me what to do more of," Akpom told Arsenal's official site.
"The one thing he always tells me is to always be moving, so you make a movement and if you don't get the ball you then make another move to ensure you are available."
"He also encourages me to mix my game up: to take a few touches here, then the next time to take one touch and then spin away. He knows what he is talking about, he's world class so it's great to learn from these types of players," the young English striker explained.
"When I look around and see the likes of him and Mesut Ozil... these are people you play on Fifa with, that you watch on TV, so for me to be in the changing room with them... it's amazing."