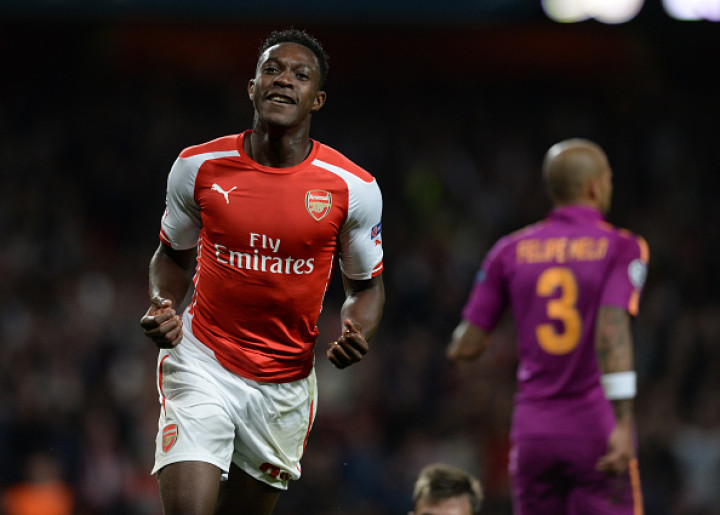 Arsenal striker Danny Welbeck believes it is unfair to criticise him for not scoring enough goals during his time at Manchester United.
The England international started his Gunners career brightly, scoring four goals in his first five games for Arsenal, including his first senior hat-trick during the midweek Champions League game against Galatasaray.
Welbeck has hardly ever played in his preferred centre forward position at Old Trafford and was mostly featured on the wings as part of a four-man midfield. He is sure that no striker can bang in the goals when he has played out of position on a regular basis.
"Nobody can really criticise my finishing because they don't really see me playing in a forward position too often. But now I am getting into these positions I want to be sticking the ball in the back of the net. I'm sure it's the same with every other striker," Welbeck said, as quoted on Arsenal's official site.
"Obviously people can say I've not scored enough goals, but you stick the best strikers on the wing in a four-man midfield and see if they score goals," the Arsenal striker said.
But he now believes that a continuous run of games in his preferred position will help his confidence, which in relation will improve his performances for the team.
"If you're getting goals and getting a run of games in your preferred position, your confidence is going to grow and performances are going to grow as well. That is something I am really looking forward to doing, building on those performances," the England international added.
"I wouldn't say I feel different. Maybe beforehand, sometimes I wasn't getting through on goal if I was coming from a four-man midfield," he said.
"Obviously it's difficult to leave your position and go and get goalscoring opportunities. But I'm getting into these positions much more regularly now, and I'm looking forward to sticking the ball in the back of the net," the former Manchester United striker added.
The 23-year-old striker also credited his Arsenal midfield colleagues for helping him fulfill his role as a central striker. He is now focussing on building a better understanding with the creative midfielders and convert as many chances as possible into goals for the team.
"When I'm playing with these sorts of players, they are looking to slip the ball in behind. I am always ready for that, looking to make the movement right and get in behind the defenders. Tonight I did that a couple of times and scored a few goals.
"I'm looking to build an understanding with the players and getting to know them better, it's good to play with this calibre of midfielders, they are only going to create chances," Welbeck concluded.