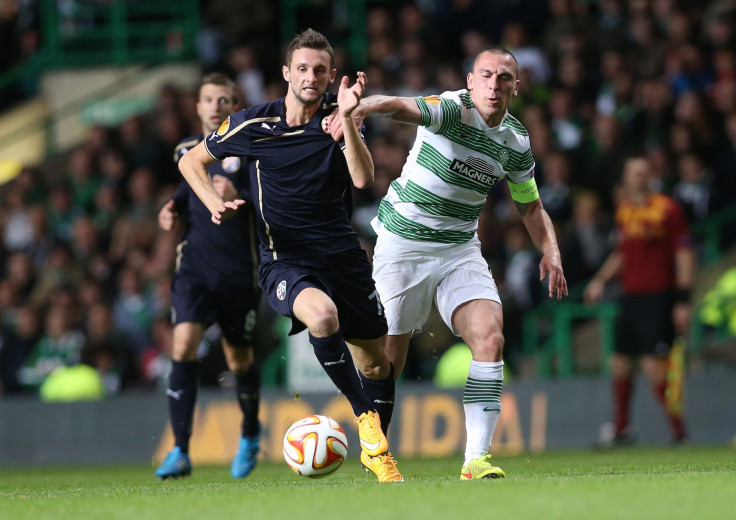 Arsenal target Marcelo Brozovic has joined Inter Milan from Dinamo Zagreb after the clubs agreed a two-year loan deal with the mandatory option of making the move permanent, the Serie A giants confirmed.
The Croatia international midfielder had been heavily linked with a move to the Emirates Stadium after earlier this month his agent Miroslav Bicanic admitted the 22-year-old had been approached by the Gunners and was likely to move to the Premier League giants.
"We hope he can change clubs and come to England as it is one of the best leagues in the world, but the decision depends on Dinamo," Bicanic said at the time.
"Of course Marcelo would be interested in playing in the Premier League with a club such as Arsenal. We know of Arsenal's interest, but there is nothing agreed."
However, as the Gunners failed to agree terms with Dinamo Zagreb, Brozovic joined Inter Milan, where he will play alongside Arsenal loanee Lucas Podolski.
According to reports in Italy, the Serie A club outbid other suitors for his services after agreeing to pay around £6m to Dinamo - £1.5m for the loan plus £4.5m in two years.
The Serie A giants have confirmed the deal through their official website.
"Marcelo Brozovic is now an Inter player. FC Internazionale is pleased to announce that the 22-year-old Croatian midfielder has joined on a two-year loan deal with a conditional obligation to make the move permanent," the club said.
Meanwhile, when asked during an interview with Calciomercato whether Arsenal, Everton, Napoli and AC Milan also tried to secure his services, Brozovic's agent admitted: "Yes, Brozovic was followed by many big clubs.
"But now the important one is just Inter. Marcelo has chosen Inter because they are a great team with a great history and a great coach."