Chelsea star Cesc Fabregas put 'intense rivalry' with Jose Mourinho and John Terry behind him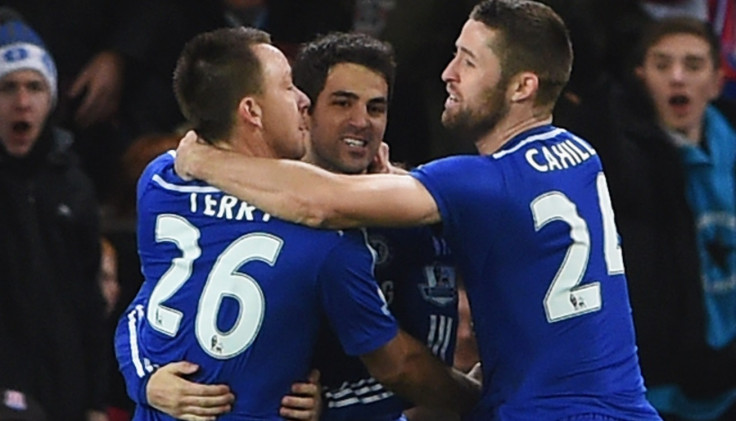 Cesc Fabregas has admitted he would never have imagined playing under Jose Mourinho and for Chelsea three years ago, as during his time at Arsenal and Barcelona, he had big disagreements with both the Portuguese boss and Blues captain John Terry.
The Spanish midfielder had a very tense relationship with Mourinho during their time as "enemies" while he was playing for Barcelona and the current Chelsea manager was in charge at Real Madrid.
However, the duo put personal issues aside last summer after Chelsea agreed to pay around £26m to Barcelona to secure Fabregas' services.
But when asked whether, in the past, he imagined he would work under Mourinho, Fabregas admitted: "Three years ago, no. It just shows you how the day life is full of twists and turns, and even more so in football.
"At Barcelona, we had a very intense rivalry with Mourinho. We were at loggerheads with him but I never hated him or something [anything like] that.
The former Arsenal midfielder also revealed his relationship with Terry was not as good as it is now when he played at the north London club.
Fabregas said: "I also had a lot of spats with Terry but we're are humans. I never hated Mourinho. Chelsea were always the team that I most wanted to beat. It was the same when I played at Barcelona and I wanted to beat Real Madrid. But I I'm not driven by hate."
"[When I arrived to Chelsea this summer] Terry told me he was happy to have me at Chelsea and that anything I needed I could count on him. Little by little, with more confidence, we have reached the stage where we can be kidding and tell the tales of some of the battles we had to some of the younger players, and I certainly had some battles, especially with Terry and [Frank] Lampard."
© Copyright IBTimes 2023. All rights reserved.