Arsenal and Tottenham midfield target Mohamed Diame is currently facing a fight with West Ham over the situation surrounding his release clause, reports claim, with the star hoping to make a move away from the club this month.
The Daily Mail claims that while Diame's release clause is £3.5 million, West Ham are attempting to force him to stay, and are using any tactics they can to stop bigger clubs from making their interest official as they look to keep hold of him.
Arsene Wenger has admitted he is interested in Diame, with the Arsenal manager telling reporters yesterday: "He has a great presence.
"I've seen him in games where he's had a big impact, for example against Chelsea where he came on."
Diame's release clause is considerably low considering his potential talent, which would make him an attractive prospect for Wenger as he looks to get value for money in the January transfer window and address current shortages in the midfield.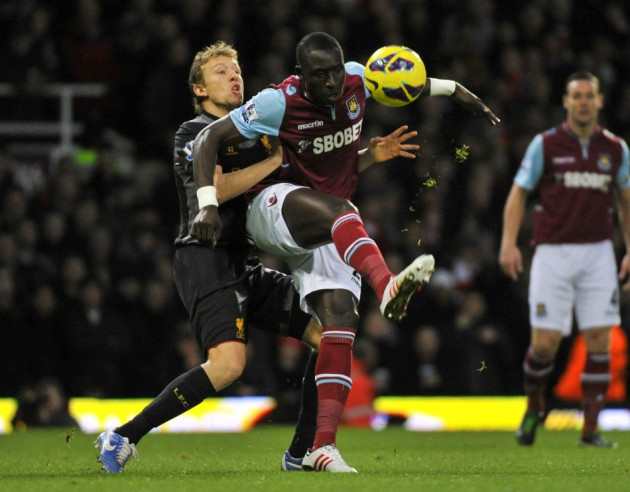 West Ham are believed to be pushing to get the 25 year old to sign a new deal that doesn't include the clause, but he is holding back in the hopes of an offer from one of the clubs who are currently interested.
Tottenham are also reportedly chasing Diame, as a possible replacement for Sandro after the defensive midfielder was ruled out for the season with a knee injury.
Sources tell the Mail that Diame is ready to take West Ham to a FIFA court if they continue to make a move difficult, as he looks for a club that can boast the prospect of Champions League football and a top four finish this season.
There are also reports that he is unhappy with the west London club for overplaying his hamstring injury, with the side claiming he would be out of action for three months after their December 9th match against Liverpool, when in fact he has been able to return to action within a month.