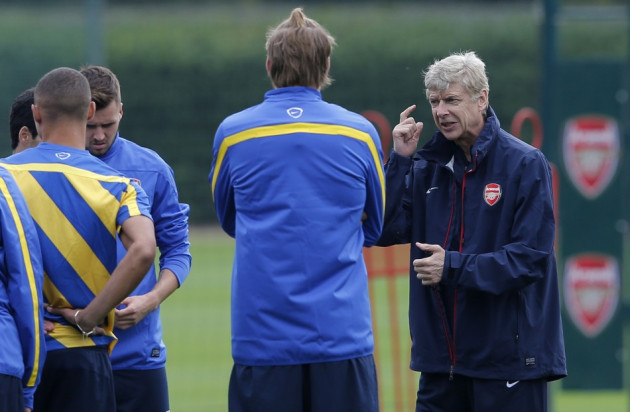 Jose Mourinho has claimed that Arsene Wenger doesn't need to make a huge striker addition to the Arsenal squad despite the side heavily relying on Olivier Giroud this season.
Giroud has been on form for the Gunners having scored eight goals so far this season already. But there are concerns that should he become injured, Wenger will only have Nicklas Bendtner to turn to, who was particularly awful in his showing against Chelsea in the Capital One Cup.
But Mourinho believes that with Lukas Podolski and Theo Walcott returning from injury Wenger will in fact have a range of options at his disposal and might not need to dip into the transfer market in January.
"They have strikers. Giroud, Bendtner, Walcott and Podolski," the Chelsea manager told reporters.
"I think two is enough when they have other solutions coming from other positions and the style of play that they have. I think the manager has to be happy with what he has."
Arsenal are believed to be considering making a big-money move for Luis Suarez once more when the winter transfer window opens while Edinson Cavani has also recently been linked with a possible move to the club. Karim Benzema is another option for the club with Wenger being handed a €50m budget to land the Real Madrid striker.
Chelsea are also reportedly on the lookout for a striker with Mourinho failing to land Wayne Rooney in the summer and the clubs would be in direct competition with one another now that Wenger has been handed a much larger budget to spend.
While the Gunners manager insisted all summer that he wasn't going to spend big unnecessarily, he shocked the footballing world by smashing Arsenal's transfer record on deadline day to sign Mesut Ozil. The German midfielder has so far been a standout performer in the Premier League and is credited with helping the side to their position at the top of the table, as well as the top of the Champions League's so called 'Group of Death'.
And with that in mind Wenger might do well to ignore Mourinho's advice, which could simply be a push to stop the manager from taking his possible targets.