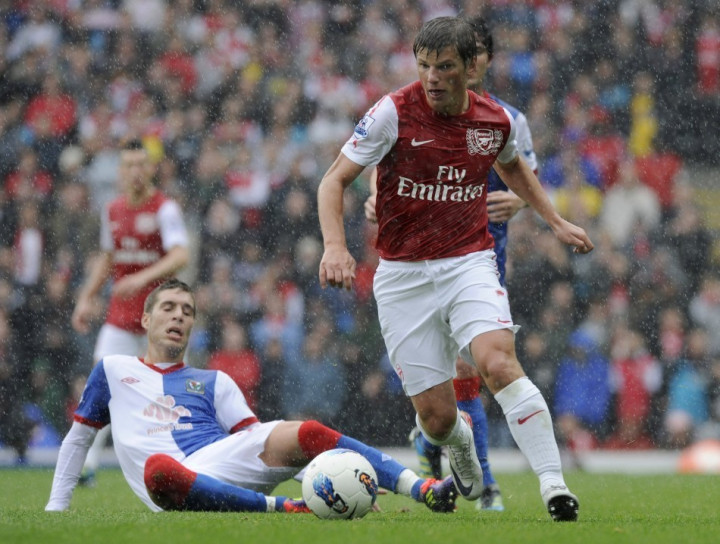 Arsenal attacking midfielder Andrei Arshavin has decided to stay at the Emirates and look to earn a first team position in England. The 31 year old international has therefore rejected a move to Russian club Dinamo Moscow.
The Russian international was linked with a return to former club Zenit St Petersburg (where he spent last season on loan) but interest from the club never materialised, particulary after they spent £64m to sign Brazilian striker Hulk and Belgian midfielder Axel Witsel, from Porto and Benfica respectively. There were also reports of interest from a third Russian outfit - CSKA Moscow - but that too failed to develop.
Arshavin clearly has no future with Arsenal, for the Gunners even tried off-loading him on another loan, offering him again to Dinamo. However, once again the £15m January 2009 signing rejected talk of leaving the club.
"I wanted to add this player to the team, but Andrey said no to Dinamo," ESPN quoted Dinamo manager Dan Petrescu as saying.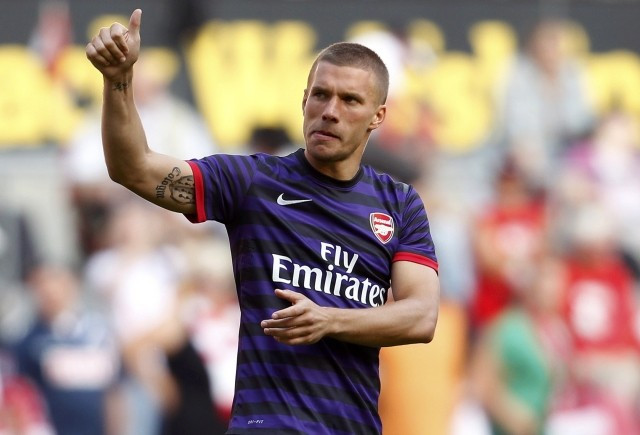 Podolski Feels Cazorla Will Help Him Improve
Elsewhere, German striker Lukas Podolski, who was Arsenal's first signing this summer, feels playing with Spanish playmaker Santi Cazorla will help him improve his overall game. The comment came after the Gunners' 2-0 win against Liverpool at Anfield, where Podolski and Cazorla both scored, to hand their club the first win of the season.
The 27 year old former Bayern Munich man opened the scoring after a brilliant assist from Cazorla and the striker then returned the favour, setting up his team mate for the second.
"I like Arsenal's style of football and Santi's as well - I love his style of football, with one or two touches. We play [well] together and you could see it here - he passed for me for the first goal, I passed to him for the second goal. But we are only three matches in. We have 35 matches more so we must keep going," Podolski told Arsenal's official Web site.
The former Koln striker also said he was satisfied with his playing position at Arsenal, despite it being different from his role with the German international side.
"I play on the left side but you see at Arsenal it is different from the [German] national team. At Arsenal, it's a three-point position. I not only play on the line but I can go in the middle and play with Santi and Abou Diaby and Mikel Arteta. This is my style of football. I like this but it's not only about one match - I want to play more of these matches," he explained.