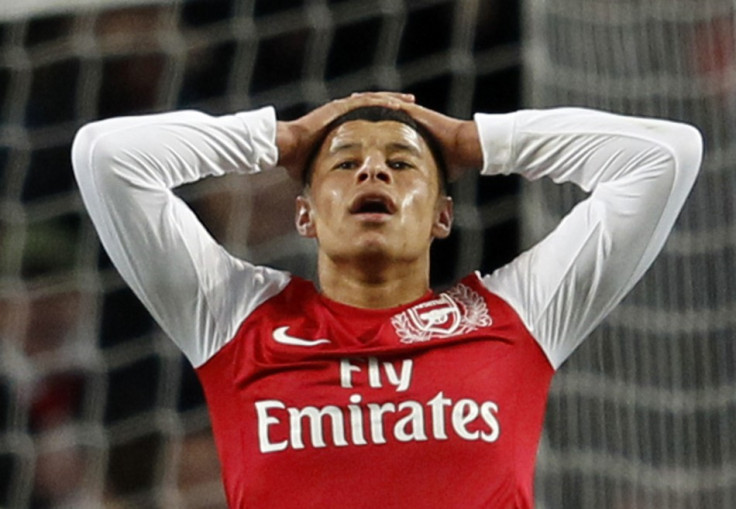 Arsenal starlet Alex Oxlade-Chamberlain is set to be offered a substantial pay rise, numerous media outlets claim, with the winger currently one of the lowest paid members of the first-team squad.
Chamberlain is currently on around £25,000 per week, according to the Daily Mirror, and the paper reports that part of his deal with the Gunners last summer included a set review of his salary after one season.
Chamberlain has been one of the success stories of the Premier League this season, with the Arsenal man staking his claim on a starting spot in the senior side, despite only having played League One football before his £15 million move last year.
In 20 appearances, he's scored four goals for Arsenal, and numerous squad members have been full of praise for his attitude and motivation to improve.
It's believed that Chamberlain's wages will be taken up to at least double of the initial £17,000 figure, as Wenger looks to shore up the youngster at the club for the long term future.
Meanwhile, in order to fund Chamberlain's wages, a clean out is set to take place in the Gunners squad this summer, and one of the likely candidates to make a permanent exit is on-loan midfielder Denilson.
Denilson's number 15 shirt was passed on to Chamberlain as he joined Arsenal last summer, and Sao Paulo have confirmed that the 24 year old wants to stay in Brazil and work out a permanent agreement to leave the Gunners for good.
"Our conversation was that we have every interest in continuing as we are," Sao Paulo vice-president Joao Paulo de Jesus Lopes told ESPN.
"We want to renew at the end of the contract and he has said he wants too.
"He [Denilson] will speak with his representatives who will contact the English club. There is no rush because he is here until the middle of the year."
If Denilson does make a permanent exit from the Emirates, the club will no doubt save on wages which can make a big contribution to improving Chamberlain's terms.