Aston Villa forward Gabriel Agbonlahor has mocked Arsenal by claiming team mate Christian Benteke deserves a better club. The Gunners are believed to be interested in a move for the Belgian youngster, who had had a superb first season in the Premier League.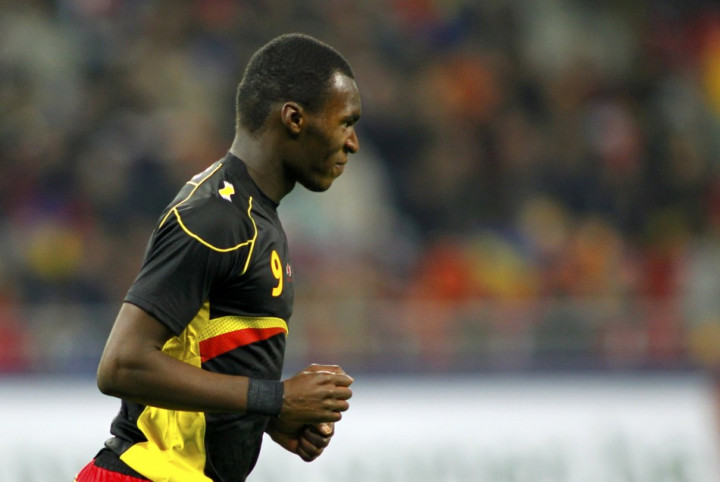 "I think he's good enough for even higher than them (Arsenal and Tottenham). Christian is one of the players of the season for me so far. He's going to get linked with the top clubs, especially because of his age. He's young. He's gifted in what he can do so he's going to be linked with a lot of clubs," Agbonlahor said.
The 22-year-old joined Villa Park in the summer and has scored 11 goals in 23 league games so far. Overall, the striker has 15 goals and eight assists to his name, from 28 games in England. And add the four goals in six appearances for Belgium this season and it is easy to see why the Premier League's top clubs are queuing for his signature.
The Daily Star reports English champions Manchester City and Chelsea are among the top clubs looking at Benteke, whom Villa boss Paul Lambert values at £16m. Meanwhile, the Mirror has suggested the Gunners' north London rivals, Tottenham, may look to steal the forward in the summer.
Lambert, for his part, has been clear that Benteke is happy with the Midlands club and has stressed that potential suitors would have to pay top dollar for his services.
"He's still learning his trade here and enjoying his football so hopefully he stays here. We will have to wait until the end of the season to see what the club decides. It's not for anyone else to decide, it's going to be down to the club and what their plans are for him," the 26-year-old said.
Meanwhile, Arsenal are still recovering from the shock of losing 3-1 to Bayern Munich, at home, in the first leg of a Champions League knock-out round tie. Arsene Wenger has been quoted as admitting it is unlikely the club can overturn the deficit, even if Aaron Ramsey thinks differently.
Before the game at the Allianz ArenA, though, Arsenal face Villa, at the Emirates, on Saturday. And the Gunners desperately need a win, if only to boost confidence.