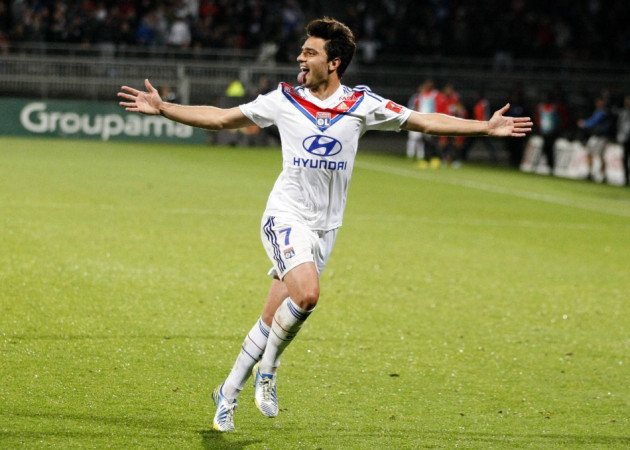 Clement Grenier's agent has confirmed that Arsenal are still in with a chance to sign the playmaker by insisting that he still hasn't made any decisions over his future at this stage.
Grenier is entering the final 12 months of his contract with Lyon and the club's chairman Jean-Michel Aulas has made his ambitions to keep the 22 year old beyond next summer clear.
Arsenal have so far had a bid of £6m rejected for Grenier's signature and are believed to be closely monitoring his contract discussions with Lyon.
And while the France international's agent Frederic Guerra has revealed he is currently in talks over a new deal, he insists there has been no final decision over where he will spend next season and beyond.
"The talks went well actually, but we still have not decided anything," Guerra told reporters in France.
Grenier confirmed that Arsenal had made a bid for his services at the start of the month, admitting he was flattered to be linked to a club of such a reputation.
"I know Lyon have rejected an offer from Arsenal. Of course it's flattering that clubs are interested in me," Grenier told La Parisien. "It's hard for me to talk about my future now because I'm not yet certain of it. I prefer to wait to be 100% sure of what is going to happen before I do it."
Wenger confirmed he was closely following the young star, comparing him to former Gunners playmaker Samir Nasri who coincidentally left the club in 2011 for Manchester City as he entered into the final 12 months of his deal at the Emirates.
While much talk has been taking place over a huge record-breaking transfer budget for Arsenal this summer the side have so far only signed Yaya Sanogo on a free transfer from Auxerre.
They have made a well documented enquiry over the availability of Luis Suarez and are believed to be considering making a bid for Gonzalo Higuain, but Wenger is yet to confirm any big money deals as yet this summer.