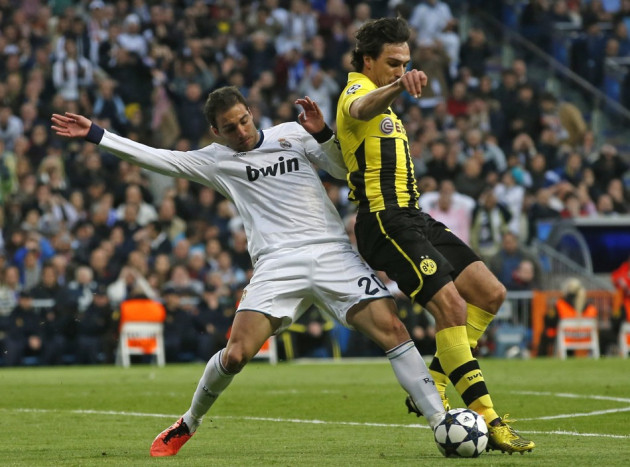 Arsenal are closing in on signing Real Madrid striker Gonzalo Huguain with Juventus turning their attention on signing Manchester City's Carlos Tevez.
Tevez is now entering into the final 12 months of his contract with City, and after a rocky few years with the club he has admitted that his future this summer is far from certain.
"I really don't know anything about my future, I have to wait for news," he told Radio Cooperativa this week while on holiday.
And while Juventus had been rivalling Arsenal for the purchase of Higuain, the Evening Standard now reports that the side now wish to bolster their attacking line-up with Tevez, after being unable to agree a fee with Real Madrid for the striker.
Arsenal have had a mixed 12 months with their attacking line-up; while Theo Walcott, Lukas Podolski and Olivier Giroud more than madking up for the loss of Robin van Persie, Arsene Wenger will be well aware of the need to strengthen further to challenge for trophies.
None of the Gunners' three top strikers came close to receiving top scorer's honours in the Premier League, and Wenger reportedly believes that Higuain will fill that gap for the club, after the 25 year old admitted he would like to move to north London.
Higuain will be allowed to leave Madrid in the summer, but with three years left on his contract the Spanish giants hold all the cards over an asking price. This has been the sticking point for Juventus, who won't bid more than £18.7m for the Argentina international.
But Arsenal are willing to break the £20m barrier, and their own transfer record in the process, and now that Juventus are looking elsewhere the road has been paved for Wenger to finally flex his muscles in the transfer window.